Professor Guy Daly
Biography
Professor Guy Daly is Dean of the Faculty of Health and Life Sciences at the University of Coventry. He comes from a health and social care background professionally and is a social policy academic.
His own research concerns social care (personalisation, choice, adult social care). housing policy, local government, and the governance of public services generally. He is an active member of the Social Policy Association and the Social Services Research Group. He is currently Joint Editor of the journal Research Policy and Planning.
Guy has also been active in the area of local governance, having been an elected councillor in Birmingham (1990-1998), a member of various schools' and further education colleges' governing bodies, and a board member of Birmingham Heartlands Urban Development Corporation.
He is currently a board member of Trident Social Investment Group, a trustee of the Human City Institute and a trustee of Grapevine. In addition, he represents Coventry University on: Coventry Health and Wellbeing Board; Arden, Herefordshire and Worcestershire Local Education and Training Council (LET-C), the West Midlands Mental Health Institute LET-C, and the HE West Midlands Social Care, Independent and Voluntary Sector Advisory Group. He is a member of the West Midlands Clinical Senate and is Chair of the West Midlands Supported Housing Network.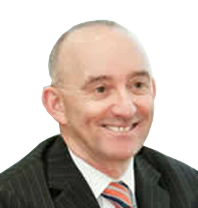 Executive Dean of the Faculty of Health and Life Sciences

Building: Richard Crossman
Room: RC110
Email: hsx885@coventry.ac.uk
Selected outputs
Bochel, H., and Daly, G. (eds.) (2014) Social Policy (3rd Edn.). Routledge (in press).
Woolham, J., Daly, G., and Hughes, E. (2013) 'Loneliness amongst older people: findings from a survey in Coventry, UK'. Quality in Ageing and Older Adults 14 (3), 192-204.
Randall, S., Daly, G., Thunhurst, C., Mills, N., Guest, D.A., and Barker, A. (2014) 'Case management of individuals with long-term conditions by community matrons: report of qualitative findings of a mixed method evaluation'. Primary Health Care Research and Development 15 (1), 26-37.
Daly, G. (2012) 'Citizenship, choice and care: an examination of the promotion of choice in the provision of adult social care'. Research Policy and Planning 29 (2), 179-190.
Daly, G. (2009) LinkAge Plus: The Benefits for Older People. Department for Work and Pensions.
Daly, G., Roebuck, A., Dean, J., Goff, F., Bollard, M., and Taylor, C. (2008) 'Gaining independence: an evaluation of service users' accounts of the individual budgets pilot'.Journal of Integrated Care 16 (3), 17-25.
Alcock, C., Daly, G., and Griggs, E. (2008) Introducing Social Policy (2nd Edn.). Pearson.
Daly, G., Mooney, G., Poole, L., and Davis, H. (2005) 'Housing Stock Transfer in Birmingham and Glasgow: The Contrasting Experiences of Two UK Cities'. European Journal of Housing Policy 5 (3), 327-341.
Davis, H., and Daly, G. (2004) 'From Community Government to Communitarian Partnership? Approaches to devolution in Birmingham'. Local Government Studies 30 (2), 182-195.
Daly, G., and Davis, H. (2002) 'Local Democracy and Local Communities'. In Partnerships – A Third Way Approach to Delivering Welfare? Ed. by Powell, M., Glendenning, C., and Rummery, K. Policy Press, 97-112.