Professor Denise Skinner
MY RESEARCH VISION
Much of my interest in the areas that I research arises from my own experiences as both a manager and an employee and from the stories that others share with me. Change and trust are significant factors in any employment relationship yet change management continues to be a major challenge in organisations and our understanding of the dynamics of trust and how they play out internally and externally in relation to organisations is limited. Greater understanding of both areas will contribute to improved organisational practices and more sustainable and productive employment relationships.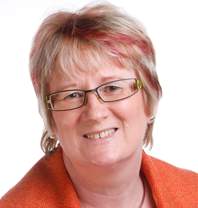 Executive Dean of Business, Environment and So and Professor of Human Resources Management

Building: William Morris
Room: 408
Email: d.skinner@coventry.ac.uk
BIOGRAPHY
Denise is an experienced manager and senior researcher in the fields of HRM (Human Resource Management) and OB (Organisational Behaviour). She currently leads the successful and diverse Faculty of Business, Environment and Society at Coventry University. In her research work Denise specialises in the management of change, trust in the context of the employment relationship, diversity and work-life balance. Denise has published co-edited books, chapters and articles in leading journals including Organisation, International Journal of Human Resource Management, British Journal of Management and Human Resource Management Journal. She has also co-edited two recent books 'Organisational Trust: A Cultural Perspective' (2010), Cambridge University Press 'Trust and 'Trust and HRM' (2011), Edward Elgar. In the latter edited collection chapters critically consider the relationship of HRM and trust at various points of the HRM Cycle e.g. recruitment, appraisal, training. Denise regularly presents papers at international conferences and as an invited keynote speaker on a variety of topics. Denise is a Chartered Fellow of the Chartered Institute of Personnel & Development (CIPD) and a Board Member of FINT (First International Network on Trust).
SELECTED OUTPUTS
Skinner, D., Dietz, G., and Weibel, A. (2013) '

The dark side of trust: when trust becomes a 'poisoned chalice'

'. Organization (in press).
Six, F., and Skinner, D. (2010)

'Managing trust and trouble in interpersonal work relationships: Evidence from two Dutch Organisations

'. International Journal of Human Resource Management 21 (1), 109-124.
Searle, R., Den Hartog, D., Weibel, A., Gillespie, N., Six, F., Hatzakis, T., and Skinner, D. (2011) '

Trust in the employer: the role of high involvement work practices and procedural justice in european organizations

'. International Journal of Human Resource Management 22 (5), 1069-1092.
Cornelius, N., and Skinner, D. (2008) '

The Careers of Senior Men and Women - A Capabilities Theory Perspective

'. British Journal of Management 19 (S1), S141-S149.
Skinner, D. (2004)

'Evaluation and Change Management: Rhetoric and Reality

'. Human Resources Management Journal 14 (3), 5-19.
Skinner, D. (2004) '

Primary and Secondary Barriers to the Evaluation of Change: Evidence From Two Public Sector Organisations

'. Evaluation 10 (2), 135-154.
Skinner, D., Tagg, C., and Holloway, J. (2000) '

Managers and Research: The Pros and Cons of Qualitative Approaches

'. Management Learning 31 (2), 163-179.
Searle, R., and Skinner, D. (eds.) (2011) Trust and HRM. Cheltenham: Edward Elgar Publishing.
Saunders, M.N.K., Skinner, D., Dietz, G., Gillespie, N., and Lewicki, R.J. (eds.) (2010)Organisational Trust: A Cultural Perspective. Cambridge: Cambridge University Press