Professor Alan Hunter
My research vision
East Asia is one of the most productive and successful regions of the world, despite some serious residual tensions such as Sino-Japanese rivalry, and the likely collapse of North Korea. China has risen to become the second largest economy in the world, and a rival to the USA in political influence. It is inevitable that Asian states should play a growing role in international governance, development and human security. Dialogue between the three major states and civil societies of East Asia, and between them and the 'West' and the 'developing world' is extraordinarily important for future global leadership in areas such as religious tolerance, human security, and peace. I hope our work in the academic field can contribute to this process, especially for the next generation.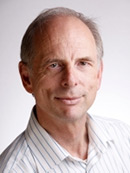 Emeritus Professor of Asian Studies
Building:
IV5, Technology Park
Biography
Dr Alan Hunter, Professor of Asian Studies at the Centre for Trust, Peace and Social Relations, has studied and worked in China, India, Japan and Singapore. He holds a D. Litt. (Higher Doctorate) for his work on religion, peace and human security in Asia, and acted as Director of the Centre for Peace and Reconciliation Studies at Coventry University from 2008 to 2012. He is Visiting Professor at the Graduate School of Global Studies, Doshisha University, Kyoto, Japan; and has worked extensively with leading universities in China including Nanjing University and Zhejiang University. His work with Nanjing University since 2001 has been instrumental in establishing Peace Studies as an academic discipline in China. His recent publication Human Security Challenges is currently being published in Chinese, Japanese and Korean translations, and it follows a number of publications including Protestantism in Contemporary China, Peace Studies in the Chinese Century, and New Perspectives on Human Security.
Selected outputs
Hunter, A. (2015) Renlei anquande tiaozhan. Nanjing: Nanjing Press, [translation into Chinese by Xi Huiling of Human Security Challenges].
Hunter, A. (2014) 'New Perspectives on Conflict Prevention'. Peacebuilding.
Hunter, A. (2013) Human Security Challenges. CPRS Books/eBooks.
Hunter, A. (2013) 'The European Crisis: Implications for Human Security'. Journal of Human Security Studies 2 (1), 1-9.
Hunter, A. (2013) 'Knowledge Pluralism for Human Security' Security'Journal of Human Security Studies 2 (2), 135-52.
Hunter, A. (2012) 'Renlei anquan yicheng xinsu [New Human Security Agendas]'. Journal of Zhejiang University: Humanities and Social Sciences 42 (1), 68-86.
McIntosh, M., and Hunter, A. (eds.) (2010) New Perspectives on Human Security. Sheffield: Greenleaf.
Hunter, A. (2009) 'The Emergence of Peace Studies in Chinese Higher Education'. In Higher Education and International Capacity Building: 25 years of higher education links. Ed. by Stephens, D. Bristol: Symposium Books, 209-230.
Hunter, A., and Cheng, L. (2009) 'Peace Education with Chinese Characteristics'. Peace Forum 24 (34), 55-62.
Hunter, A. (2009) 'Soft Power: China on the Global Stage'. Chinese Journal of International Politics 2 (3), 373-398.
Hunter, A. (2006) Peace Studies in the Chinese Century. Aldershot: Ashgate.
Hunter, A., and Cheng, L. (2006) 'China and the New International Security Agenda'. In Globalisation and Environmental Challenges: Reconceptualising Security in the 21st Century. Ed. by Brauch, H.G. Berlin and New York: Springer Verlag, 839-854.
Selected projects
Developing Peace and Reconciliation Studies / Development of Peace Studies Centre: Funding for research work with partner institutions in developing countries.
2009, International Seminar on Peacebuilding, Japan Foundation, £5,800.
2008, International Seminar on Human Security, Daiwa Foundation, £5,000.