Nicola Crea
MY RESEARCH VISION
My ambition is to create a research facility that integrates several factors: interdisciplinary research, integration with industry and the highest level of education. The idea is to have research teams composed by PHD students, academics and industry representatives. The goal is to produce innovation combining the interest of researchers, professors and industry partners. The aim is to create a highly recognizable design research facility with a high level of quality and excellence far apart from other similar institutions. I would like to re-arrange the existing structures, facilities and expertise in order to achieve meaningful results in Mobility & Transport research.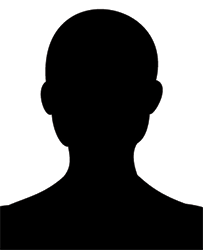 Principal Lecturer and Course Director
Building: Maurice Foss
Room: 118
Email: ab8536@coventry.ac.uk
BIOGRAPHY
An ACCD graduate in 1982. After working for "Pininfarina" and "I.DE.A.", he was hired by Fiat as exterior design studio chief for Fiat and Lancia. His was the Delta Integrale. In 1992 he became director of design for "Giannini". In 1996, he presented Windsurf, advanced aerodynamic car concept. From 1992, performed consultancies for "Victory design" (boats and yachts), and "Majestic Auto" (two-wheelers). From 1996 to 1998 he worked at Mercedes-Benz Advanced Design, in Germany. From 1999 he taught at Pescara, Genoa and Milano, developing projects with Tecnema, Picchio, Bizzarrini and Italcar. Worked for the institution and became director of a centre of studies on sustainable mobility. A car developed by CISME is in production today. He became coordinator of Tulton Design (new products development). From 2007 he taught at Politecnico di Milano. He is in the management committee of the master on Automobile Design sponsored by Volkswagen group. He has been member of the disciplinary commission, the research unit of Advanced design, the commission for new patents, and project leader for Alta Scuola Politecnica. He taught "Strategic Design" at the University of Genova (2005-2010). In 2009-2012 he was a partner of Milano cardesign, (design and production of vehicles). He has design consultancies (Natuzzi, DeA, Conrero, Cisitalia, ACTR) and is involved in projects on design education in India, North-Africa and Brazil. He spent a sabbatical at the University of Cincinnati. From May 2015 he is the Course Director of Automotive & Transport design at Coventry University.
SELECTED OUTPUTS
Crea, N. (2013) 'Advanced Teaching in Design'. in E&PDE '13 Design Education-Growing Our Future, Proceedings of the 15th International Conference on Engineering and Product Design Education,

'E&pde13'. held 5-6 September 2013 in Dublin, Ireland. Bristol: The Design Society, 266-271
Crea, N. (2013)

'Guidare fino a 100 anni con l'auto self-driving' [Self-driving cars, the future of mobility]

Eurisko

Social Trends

118, 23-29.
Crea, N. (2013) 'Design thinking : qual è la natura del pensiero creativo?' [Design thinking: What is the nature of creative thinking?].

Ottagono

259, 40-41.
Crea, N. (2012) 'La mobilità prossima ventura' [What future for mobility?].

Ottagono

255, 30-35.
Crea, N. (2010) 'AdvanceDesign e car design: l'Advanced Transportation Design'. in

Advance Design - Visioni, percorsi e strumenti per predisporsi all'innovazione continua [Advance Design - Visions , paths and tools to prepare themselves for innovation continues].

ed. by Celi, M. Milan: McGraw-Hill.
Crea, N. (2010)

'L'innovazione dell'automobile'. in

XXI SECOLO Gli spazi e le arti

Istituto della Enciclopedia Italiana Treccani [XXI Century

spaces and arts Institute of Italian Encyclopedia Treccani].

vol. 4. Italy: Treccani.
Crea, N. (2009) 'Crisi globale, ecocar: quali prospettive di stile?' [Global crisis , ecocar : what prospects style]

R&T

4
Crea, N. (2006) 'Dal concept alla produzione'. in

Urban Mobility: Strategie, concept e comunicazione [Urban Mobility : Strategies , concept and communication].

ed. by Pericu, S. Copenhagen: Alinea
Crea, N. (2005) 'Il designer e il processo di sviluppo prodotto dei mezzi di trasporto'. in

Transportation design learning.

ed. by Chiddo, E. Brindisi: CETMA
Crea, N. (2004) 'Car design e ambiente'. in

Design e ambiente – la valorizzazione del territorio tra storia umana e natura [Design and environment - the development of the area between human history and nature].

ed. by Marano, A. Milan: POLI.design
SELECTED PROJECTS
Tasso/Italcar city car.

Development of a city-car (quadricycle) by the 21 components of CISME research studio. The group was divided into two teams: one working on the development of the interior and one on the development of the exterior of the car. Scale models in clay have been built. A virtual model of the car components has been totally executed by the staff of the research studio. The team followed the construction of three prototypes until complete. The car has been officially presented at the University and it has been on the market for seven years.
Programma Senai per l'Innovazione nelle imprese Brazil - 2013.The project has been organised jointly by Poli.design (agency of Politecnico di Milano) and SENAI (educational institution of Brazilian industry association). Ten teachers have been assigned a Brazilian state in order to implement an educational program for industry.
RSS Rescue Saving System. Interdisciplinary project of a robotised device aimed at the rescue of individuals who have fallen into water from vessels and boats in adverse climate conditions or at night.
Air Cushion Technology Research Center – Hovercraft SOA. As Politecnico di Milano we gave our contribution for the design implications on this European founded project about the development of a new hovercraft. Our purpose was to explore possible alternative uses of the vehicle, by designing the superstructures. Many alternatives have been provided for evaluation. The selected design was implemented in the final design and adopted in the construction of the first vehicle.
Picchio Race car for US competitions – Ancarano (AP). Financed research project in partnership with Picchio SpA, a company devoted to the construction of racing cars. The task was to design a racing car (named Daytona), powered by a BMW engine, to participate at US competitions. The project saw the development of a complete car, with a particularly advanced aerodynamic concept. A show for the presentation of the 10 clay model alternatives has been organised in a local museum space (in Francavilla a mare). We studied also the possibility to create a street legal version of the car.
EU n.144931 Tempus 2008-FR-JPHES - I-cré@. I-crè@ has been a project financed by the European community with the purpose of spreading a culture of innovation in the north-African countries with the involvement of local Universities.
DR Group – Isernia 2005/06. DR Group is a company importing complete cars directly from China, to sell them to the European market. Before starting the commercialisation it had been necessary to define a new image, define brand values and a coherent family feeling. To achieve all these results the company requested the University of Pescara, in particular the CISME research centre to develop some propositions. The research team of 8 specialists wrote an extensive document with three defined propositions. Some of the findings have been introduced in their final brand definition.
Soilmec – Cesena (FC) 2007/08. The project aimed at the redesign of the driving cabin of a drilling machine. The Soilmec requested the Politecnico di Milano, through its agency Poli.design to contribute to the search for the highest comfort in the design of a new modular driving housing to be adopted on their machinery.
Teknema – Roma. The purpose of the project assigned was the exploration of the application of hybrid propulsion technologies to three kind of vehicles: City-cars, high performance cars, and taxi-bus.
Robot industriale - Tulton (CH) 2006. Tulton design studio was asked by an Austrian company, university spin-off linked to Siemens, to design the "bodywork" of a robot used for production line purposes. The forms had to be mainly functional.