Mike Waters
MY RESEARCH VISION
I am interested in the factors that impact attitudes to privacy in Connected and Autonomous Vehicles (CAV) and wider Mobility as a Service (MaaS) eco-system. My research focuses on the trade-offs between maintaining privacy and the utility experienced by the system user, including how their attitudes change as their awareness of both increases. I am also exploring the dynamics of how the 'Human in the Loop' effects the privacy environment and whether there are opportunities to simplify systems and mitigate risk of unintended privacy breaches by applying the principles and technology from block-chain and Smart contracts to the CAV environment.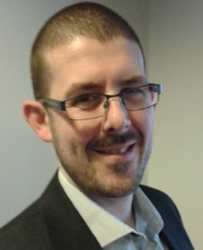 PhD Student
Email: watersm2@coventry.ac.uk
BIOGRAPHY
Educated at Loughborough University with a degree in Transport Management and Planning and a professional career spanning ~17 years Mike Waters is currently Head of Policy & Strategy at Transport for West Midlands. Previously Mike was Head of Transport Infrastructure at Coventry City Council, where he was responsible for establishing many of the city's recent major infrastructure improvements, including a multi-million programme of collaborative Intelligent Mobility projects and public highway based connected and autonomous vehicle projects. At TfWM Mike is one of the Board members and has responsibility for the development of TfWM's policy, strategic priorities, monitoring and research. Mike sits on various West Midlands Combined Authority workstream boards, including Innovation, Research and Data and Smart City. Mike is also embedded in Coventry University's Centre for Mobility and Transport as a researcher focused on Connected and Autonomous Vehicles.