Lovemore Gwiriri
RESEARCH SUBJECT AND INTERESTS
Sustainable-intensification
Resilient livelihoods
Land reform
Smallholder agriculture
My project title is 'Evaluating commercial cattle production as a resilient livelihood option for smallholder farmers in the Eastern Cape Province, South Africa'. Lack of access to land and subsistence production systems have been cited as the major limitations to smallholder agriculture productivity. South Africa embarked on land reform with the objective of increasing access to land, sustainably intensifying smallholder agriculture and contribute to resilient livelihoods. However, the process has not achieved these objectives. Focussing on livestock production, the research aims to understand the constraints to sustainable intensification or commercialisation of smallholder agriculture. Through a qualitative research approach, employing both primary (in-depth qualitative interviews) and secondary data, the study also seeks to understand key socio-ecological parameters which enable communities to self-organise for commercial production. The research findings will generate an evidence base to inform debate on land reform and strategies to transformation sustainable livelihoods to resilient livelihoods.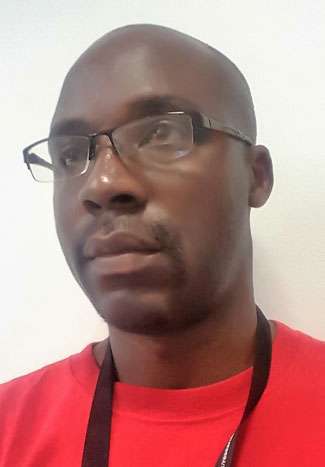 PhD Student
Supervisory Team:
Dr James Bennett (Director of Studies)
Dr Sara Burbi
Dr Cletos Mapiye
BIOGRAPHY
Lovemore Gwiriri has research experience in food security, climate change resilience, livelihoods and rural development with particular interest in the nexus of crop-livestock integration, market access and capacity building to foster livestock based smallholder farmer resilience. He worked as a Research Assistant with the International Livestock Research Institute (ILRI - Southern Africa Regional Office) prior to starting his PhD. He holds a Master in Management of Development (Rural Development and Food Security) from Van Hall Larenstein, part of Wageningen University in the Netherlands. He also holds a Bachelor of Science Agriculture Honours Degree from the University of Zimbabwe. He has over ten years research for development experience working with smallholder farmers on technology adoption and linking farmers to markets with organisations such as AgriProfocus (Netherlands), Centre for Development Innovation (Netherlands) and Henderson Research Institute.
Awards and Grants:
CAWR Coventry University PhD Scholarship 2016
Netherlands Fellowship Programme Scholarship 2011
Faculty book prize, University of Zimbabwe 2003
Languages:
English, Shona