Katie Whiddon
RESEARCH SUBJECT AND INTERESTS
Food sovereignty
FAO (UN Food and Agriculture Organisation)
Global governance
Monitoring
Land tenure
Nepal
My project title is 'Food Sovereignty 'from Above?': Interrogating the Impacts of Global Governance on Natural Resource Tenure in Nepal'. I am assessing the potential impact of a global governance instrument on local place-based peoples' struggle for access to land and natural resources. The UN Committee on World Food Security (CFS) reformed in 2009 and became the foremost inclusive intergovernmental platform, opening a space for small-scale food producers, marginalised communities and human rights activists to actively engage in drafting policy recommendations. My research specifically evaluates how the Land Tenure Guidelines – which were adopted in 2012 after two years of participatory negotiations at the CFS – are interpreted and implemented by a wide range of state and non-state actors at the global, national and local level. My PhD identifies the factors that condition the potential impact of the Land Tenure Guidelines on local struggles for food sovereignty.
Supervisory Team:
Josh Brem-Wilson (Director of Studies)
Mark Tilzey
James Bennett
BIOGRAPHY
Katie Anne Whiddon has a Masters in African Studies from SOAS (2007) and is an interpreter, translator and editor. Her working languages are English, Spanish, French, German, Portuguese and Italian. She completed her MA research on post-colonial nation building in Mozambique, where she worked at a rural school of agriculture. Since 2010, Katie has been an activist interpreter for the Civil Society Mechanism (CSM) at the Committee on World Food Security and Nutrition (CFS) and for the International Planning Committee for Food Sovereignty (IPC). An aspect of her work is to assist interlocutors in effectively communicating their position to UN FAO member states during CFS negotiations.
Today Katie is a PhD researcher at CAWR. The core of her PhD is a collaborative research project with civil society organisations on the impact of global governance instruments on local struggles for food sovereignty.
Awards and Grants:
Coventry University studentship
Languages:
English, Spanish, French, German, Portuguese, Italian and Swedish
Professional Memberships:
Asetrad (Association of Translators, Spain) and MET Mediterranean Editors and Translators.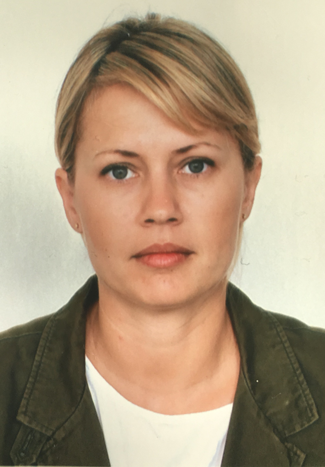 PhD Student

Building: Ryton Gardens
Email:whiddonk@uni.coventry.ac.uk
Colibri Connect Blog