Huma Asif
RESEARCH SUBJECT AND
INTERESTS
Brand-building
Strategy development
Consumer behaviour (perceptual processes, buyer behaviour etc)
Consumer-brand relationships
My project title is 'The role of branding in illicit markets' and I will be looking at how branding is used as a marketing tool in the global illicit drug trade. Drug trafficking organisations operate in ways that are similar to licit businesses, using the similar business models and marketing tactics. Therefore, the current project will aim at achieving the following objectives: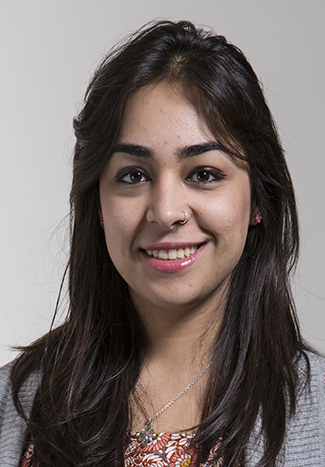 PhD Student

Building: Jaguar Building
Email: asifh@uni.coventry.ac.uk
Trace brands existing in the selected illicit markets and examine how drug trafficking organisations use branding as a tool for securing competitive advantage.
Investigate the effects of branding stimulus on consumption decisions of illicit drug consumers.
Based on an evaluation of the existing brand building theories and models, develop a theory/model to facilitate policy-makers in curbing the growing drug trade.
Identify the motivations of consumers who choose one illicit brand over another.
The project will employ a qualitative research with a pragmatic approach, using both primary (in-depth qualitative interviews) and secondary data in order to gain accurate insights into the nature of branding within the illicit context. The research findings will not only contribute to the existing literature present on the subject but will also enhance the understanding of the role of branding in illegal markets, shedding light on the effects it has on drugs' consumption and on the way crime groups use branding in order to create competitive advantage and create brand preferences among consumers.
Supervisory Team:
Eva Kipnis (Director of Studies)
Anvita Kumar
BIOGRAPHY
Huma Asif is a Master of Arts in Communication studies (Pakistan), and Master of Science in Strategic Marketing from Coventry University. She was able to secure a position in the Dean's list during her academic years in Pakistan and has been awarded the Faculty Prize at Coventry University for topping her batch. Additionally, she has an over 2 years of experience in the advertising and marketing sector and has been working as an Account Manager for Unilever prior to starting her PhD. Currently, she is working as a part-time lecturer at Coventry University and is part of the team teaching International Marketing.
Awards
Faculty Prize in Msc. Strategic Marketing in Coventry University
Languages
English, Urdu