Hannah-Leigh Nicholls
Research subject and interests
There is a great amount of similarity found between dyslexia, written language difficulties, and language impairment, spoken language difficulties. This can cause difficulty when diagnosing and supporting children with these difficulties. My project aims to help children with these difficulties by looking at the differences in their oral language skills. This will help teachers and parents to understand the difficulties these children face and support these children.
More precisely knowledge of the sound structure within words (e.g. ability to understand 'cat' has /c /a /t sounds in it) was been found to be useful in contrasting dyslexia and language impairment. However there is still need for more work in this area and we want to build on this using knowledge of how meaning is conveyed in words (e.g. the –ed in 'walked' means past tense).
Biography
Hannah-Leigh Nicholls completed her undergraduate degree at Coventry University, where she conducts her final year's dissertation, investigating the efficacy of coloured overlays on children's reading abilities working with Dr Sarah Critten.
Following on from this, Hannah-Leigh began her PhD, in which she is now conducting a project working with children with SLI and Dyslexia. Throughout her undergraduate study and her A-levels, Hannah-Leigh has also gained work experience in both a primary school and college setting as a teaching assistant.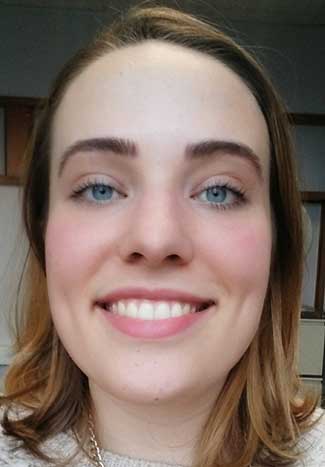 PhD Student

Building: James Starley
Email: nichol48@coventry.ac.uk