Dr. Jason Tallis
MY RESEARCH VISION
Although valuable, previous techniques examining isolated muscle mechanics have poor relation to real life muscle function. By using the work loop technique we can get a better understanding of skeletal muscle performance during dynamic activity similar to what would occur in vivo. Our research group are world leaders in this technique and my interests focus on how this method can be applied to improve our understanding of muscle mechanics in relation to human muscle performance. My key areas of interest are exploring direct responses to ergogenic aids and the measurement and prevention of the age related decline in muscle performance.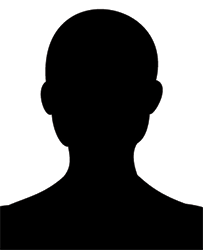 Lecturer in Biomechanics

Building: James Starley
Room: JS342
Email: Jason.Tallis@coventry.ac.uk
BIOGRAPHY
In 2013, Jason was awarded his PhD from Coventry University for work exploring the direct treatment of physiologically relevant concentrations of caffeine on isolated muscle performance. Although he continues to develop this work in human and animal models, his more recent research interests have been examining how mechanical properties of skeletal muscle change in response to increasing age. He has worked with leading international collaborators in Australia, Belgium, Brazil, Canada, France, UK and USA on a number of research projects including skeletal muscle ageing, temperature effects on skeletal muscle and locotomory performance in a number of different vertebrae species. They are continuing this collaborative work for upcoming projects whilst looking to establish new research links for our ageing research. Current work examining the effect of intramuscular fat accumulation on isolated muscle performance and the influence of this on muscle ageing is being supported by grant funding from TANITA.
SELECTED OUTPUTS
Tallis, J., James R.S., Little, A.G., Cox, V.M., Duncan, M.J., and Seebacher, F. (2014) 'The Early Effects of Ageing on the Mechanical Performance of Isolated Locomotory (EDL) and Respiratory (diaphragm) Skeletal Muscle Using the Work Loop Technique'. American Journal of Physiology. Regulatory, Integrative & Comparative Physiology 307 (6), R607-R684.
Seebacher, F., Tallis, J.A., and James, R,S. (2014) 'The cost of muscle power production: muscle oxygen consumption per unit work increases at low temperatures in Xenopus laevis Daudin'. Journal of Experimental Biology.
Tallis, J., James R.S., Cox, V.M., and Duncan, M. (2014) 'The effect of physiological concentrations of taurine alone and taurine and caffeine on acute muscle power output, fatigue and recovery of isolated skeletal muscle'. Canadian Journal of Physiology and Pharmacology [in press].
Duncan, M.J., Clarke, N., Birch, S., Tallis, J., Hankey, J., Bryant, E., and Eyre, E.L.J. (2014) 'The effect of green exercise on blood pressure, heart rate and mood state in primary school children'. International Journal of Environmental Research and Public Health 11 (4), 3678-3688.
Vanhooydonck, B., James, R.S., Tallis, J., Aerts, P., Tadic, Z., Tolley, K.A. Measey, G.J., and Herrel, A. (2014) 'Is the whole more than the sum of the parts? Evolutionary trade-offs between burst and sustained locomotion in lacertid lizards'. Proceedings of the Royal Society B 281 (1777), 20132677.
Tallis, J., Duncan, M.J., Leddington Wright, S., Eyre, E.L.J., Bryant, E., Langdon, D., and James, R.S. (2013) 'Assessment of the Ergogenic Effect of Caffeine Supplementation on Mood, Anticipation Timing and Muscular Strength in Older Adults'. Physiological Reports 1 (3), 1-10.
Tallis, J., James R.S., Cox, V.M., and Duncan, M. (2013) 'Effect of caffeine on prolonged mammalian muscle performance at different activity levels'. Journal of Physiological Sciences 63 (2), 125-132.
Higgins, M.F., Tallis, J., Price, M.J., and James, R.S. (2013) 'The effects of elevated levels of sodium bicarbonate (NaHCO3) on the acute power output and time to fatigue of maximally stimulated mouse soleus and EDL muscles'. European Journal of Applied Physiology 113 (5), 1331-1341.
James R.S., Tallis, J., Herrel, A., and Bonneaud, C. (2012) 'Warmer is better: Thermal sensitivity of both maximal and sustained power output in the iliotibialis muscle isolated from adult Xenopus tropicalis'. Journal of Experimental Biology 215, 552-558.
James R.S., Tallis, J., Seebacher, F., and Storey, K. (2011) 'Daily torpor reduces mass and changes stress and power output of soleus and EDL muscles in the Djungarian hamster, Phodopus sungorus'. Journal of Experimental Biology 214, 2896-2902.
SELECTED PROJECTS
The effect of intramuscular fat accumulation on skeletal muscle performance. Collaborative project with Professor Rob James, Coventry University and Professor.