Dr. Gail Steptoe-Warren
MY RESEARCH VISION
My research is inspired by the ability to make an impact. For example, working with West Midland's Fire Service to develop a tool to assess operational preparedness in fire personnel.
I am also inspired by diverse areas within occupational psychology where little research has been conducted such as counter-productive work behaviours.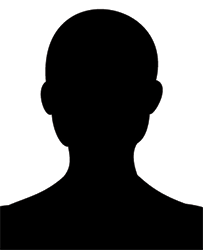 Principal Lecturer and Course Director
Building: James Starley
Room: JS243
BIOGRAPHY
Gail Steptoe-Warren is a registered Occupational Psychologist and a Chartered Member of the Division of Occupational Psychology (DOP). She serves on the BPS DOP Training Committee and strategy group and was previously Chief Assessor for the Stage 2 qualification and is currently Assessor and Supervisor for the Qualification. She has also authored a book entitled Occupational Psychology: An Applied Approach. Gail is also a registrant partner with the HCPC and has experience of working in public, charitable, voluntary and commercial organisations. Gail was also a finalist at the ABP awards (2015) for excellence in assessment for her work with West Midland's Fire Service.
SELECTED OUTPUTS
Evans, T., and Steptoe-Warren, G. [forthcoming] (2015) 'Why do word blends with near-synonymous composites exist and persist? The case of guesstimate, chillax, ginormous, and confuzzled'. Psychology of Language and Communication 19 (1)
Evans, T., and Steptoe-Warren, G. (2015) 'Emotional Intelligence Measurement: Misunderstanding and Misuse. Assessment and Development Matters'. Assessment and Development Matters 7 (1), 9-12
Ward, S., and Steptoe-Warren, G. (2014) 'A Conservation of Resources Approach to Blackberry Use, Work-Family Conflict and Well-Being: Job Control and Psychological Detachment from Work as Potential Mediators'. Engineering Management Research 3 (1).
Steptoe-Warren, G. (2013) Occupational Psychology: An Applied Approach. London: Pearson
Thompson, A., and Steptoe-Warren, G. (2013) 'Gender Differences during unemployment: The Important of Mixed Methodologies'. OP Matters 118
Ward, S., and Steptoe-Warren, G. (2013) 'A conservation of resources approach to Blackberry use, work-family conflict and well-being: Job control and psychological detachment from work as potential mediators'. Work-Life Balance Working Group Newsletter 5,30-31
Steptoe-Warren, G. (2012) 'Training and the Portfolio: The Supervisor Experience'. OP Matters 116
Steptoe-Warren, G., Howat, D., and Hume, I. (2011) 'Strategic Thinking and Decision-Making: Literature Review'. Journal of Strategy and Management 4 (3), 238-250.
Steptoe-Warren, G., Howat, D., and Hume, I. (2011) 'Similar or Different? Strategic Decision-Makers' Personality Traits across Organisation Types: A Case Study'. Assessment and Development Matters 3 (4), 2-5
Gee, L., and Steptoe-Warren, G. (2011) 'Do psychology students develop the necessary competencies for the graduate labour market? Implications for assessment'. Assessment and Development Matters 3 (3), 15-19
Bond, N., and Steptoe-Warren, G.L. (2010) 'Exploring Offence Paralleling Behaviour in A Sex Offender Prison-Based Democratic Therapeutic Community'. In Offence Paralleling Behaviour: A Case Formulation Approach to Offender Assessment and Intervention. Ed. by Daffern, M., Jones, L., and Shine, J. UK: Wiley