Dr Dan van der Horst
Selected outputs
Disruptive innovations: The case for hydrogen fuel cells and battery electric vehicles. Hardman, S., Steinberger-Wilckens , R. & van der Horst, D. 2013 In: International journal of hydrogen energy. 38, 35, p. 15438–15451
Ownership claims, valuation practices, and the unpacking of energy-landscape conflicts van der Horst, D. & Vermeylen, S. 31 Oct 2012 In: International Review of Sociology. 22, 3, p. 429-445 17 p.
Framework for reviewing the trade-offs between renewable energy, food, feed and wood production at a local level Burgess, P., Rivas-Casado, M., Gavu, J., Mead, A., Cockerill, T., Lord, R., van der Horst, D. & Howard, D. Jan 2012 In: Renewable and Sustainable Energy Reviews. 16, 1, p. 129-142 14 p.
Deconstructing the conservancy map; hxaro, n!ore and rhizomes in the Kalahari
Vermeylen, S., Davies, G. & van der Horst, D. 2012 In: Cartographica. 47, 2, p. 121-134 14 p.
Closing the phosphorus loop in England: The spatio-temporal balance of phosphorus capture from manure versus crop demand for fertiliser Bateman, A., van der Horst, D., Boardman, D., Kansal, A. & Carliell-Marquet, C. 1 Oct 2011 In: Resources, Conservation and Recycling. 55, 12, p. 1146– 1153 8 p
Spatial scale and social impacts of biofuel production van der Horst, D. & Vermeylen, S. 1 Jun 2011 In: Biomass & Bioenergy. 35, 6, p. 2435-2444 10 p.
Adoption of payments for ecosystem services: An application of the Hägerstrand model van der Horst, D. 1 Apr 2011 In: Applied Geography. 31, 2, p. 668-676 9 p.
Local Rights to Landscape in the Global Moral Economy of Carbon van der Horst, D. & Vermeylen, S. 2011 In: Landscape Research. 36, 4, p. 455–470 16 p.
Communicating the value of atmospheric services Thornes, J., W, B., Buzar, S., X, C., L, C., Clark, J., Dessai, S., Du, S., van der Horst, D., Kendall, M., Kidd, C. & Randalls, S. 1 Jun 2010 In: Meteorological Applications. 17, 2, p. 243-350 8 p.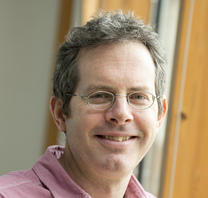 Senior Lecturer in Environment and Society, University of Edinburgh

Building: Drummond Library, Surgeon's Square
Room: G.05
Email: Dan.vanderHorst@ed.ac.uk