Brian Clough
MY RESEARCH VISION
An industrial designer by training Brian is passionate about teaching others how to design. His specialism is automotive design which these days encompasses many visual disciplines. Brian maintains the broad 'radar' and curiosity of a designer, constantly looking for new ideas and influences and he enjoys collaborating with other researchers. This is reflected in his varied REF outputs which all connect in the overlapping region between teaching, research and practice of design. Brian believes the broader profile that results from working with other researchers allows him to bring genuinely new insights to the teaching of tomorrow's designers.
Senior Lecturer in Automotive and Industrial Design

Building: Maurice Ross
Room: MF208
Email: b.clough@coventry.ac.uk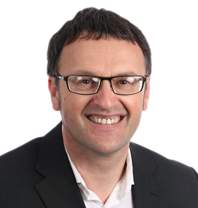 BIOGRAPHY
Brian has over 30 years' Industrial Experience from Civil Engineering through Automotive Design Consultancy (his design for a micro postal delivery van spent 12 months in the Design Museum) to Design Teaching in Higher Education. He is a multi-disciplinary Industrial Designer whose specialism is Automotive Design. Brian introduced several teaching and assessment innovations to an award winning Industrial Design Department and in 2011 received the Coventry University Student Union Award for Outstanding Contribution to Learning Support.
Brian planned and organised many postgraduate and undergraduate Industrial Design Degree Shows for over ten years. Between 2006 and 2009, he coordinated the School of Art and Design 'whole school' Show with over 700 exhibitors from all disciplines. During 2012, Brian managed a team of his second year students on a summer vacation project for BBC TopGear, generating design proposals and storyboards for Jeremy Clarkson's 'World's Smallest Car'. All 15 student contributors were invited to the studio recording (the public waiting list is currently 5 years). Brian's discipline-specific research interests include the design-led development of low carbon vehicles through downsizing, weight reduction, aerodynamics improvement, sustainable manufacturing and application of vehicle guidance technology. He is currently Senior Lecturer in Automotive and Industrial Design.
Brian organised the Symposium lock stock and barrel (originally as CSAD's contribution to the 20thAnniversary of Coventry achieving University Status). He generated the theme "The Future Car" , invited all the (carefully selected) speakers (including Sir John Egan and the VC) and managed the guest invitations. The symposium was cross disciplinary and aimed at academics and industry.
SELECTED OUTPUTS
Clough.B:

'The Global Challenge of Personal Mobility'

– (April 2013) at 'Crafting the Future', the 10th European Academy of Design conference at the University of Gothenburg, Sweden, 17-19 April 2013
Clough, B.A. (2011) 'Microcars (illustrated)'. In Design for Transportation - A User-Centred Approach to Vehicle Design and Travel. Ed. by Tovey, M. UK: Ashgate.
Osmond, J., and Clough, B. (2012) 'Involving Assessment Buddies in the Assessment of Design Project Work'. Design and Technology Education: An international Journal 17 (2)
Clough, B. 'Styling of Cars, from Sketch to Realisation, Main Trends and Milestones (auto238)'. In FISITA Encyclopedia of Automotive Engineering. FISITA and John Wiley and Sons (in press)
Le Good, G., Johnson, C., Clough, B., and Lewis, R. (2011) 'The Aesthetics of Low Drag Vehicles'. SAE International Journal of Engines 4, 2638-2658.
Clough, B. (2011) Reverse Diamond Seating Configuration Design Registration (No. 4019095).
Clough, B.A. (2010) Concept Design Project for an Ultra-Compact Family MPV with innovative packaging. Fully detailed Exterior and Interior 3D CAD (ALIAS) model
Clough. BA, Osmond. J, Brisbourne. D – 'Delivering Effective Formative Feedback to Large Student Groups through the Use of 'Assessment Buddies'' – (June 2010) – conference paper presented at 9th CLTR Learning & Teaching Research Conference - Ormskirk Campus, Edge Hill University
Clough, B.A. (1993) 'CONCEPT 2001 – Design of a Modular Vehicle for Disabled People'.AUTOTECH '93 Proceedings, 'AUTOTECH '93'. Held 16-19 Nov 1993 in Birmingham, UK. IMechE
SELECTED PROJECTS
Ultra Compact Family MPV with innovative packaging (2010): Fully detailed Exterior and Interior 3D CAD (ALIAS) model produced for MA studies.
Side-Engined Concept Sports Car (developed for a major manufacturer) (1991): Fully engineered running concept vehicle.
Erad Spacia Microcar – Production Microcar with advanced vacuum-formed plastic bodywork (1990): Interior styling and design to production partly carried out in France.
Bespoke Sports Car with Retro European Styling (1990): One-off prototype built on the platform of an existing production car developed for a major manufacturer's motorsport division.
Concept 92– Family of 3 Microcars including Micro MPV, Post Office van and Cabriolet (1989): Exterior and interior styling and modular manufacturing concept. 3 full-size non-running show vehicles.
ERA Mini Turbo concept and production interior (1989): Interior styling and production support for limited volume run of 400 production cars.
Coventry Car Day – Co-producer (2012): Morning Symposium, Bugatti Lecture, Expert Question and Answer Session with Industry Experts and free car show of over 100 vehicles
Symposium on the Future of Automotive Design – Organiser (2012): Industry/Academic Symposium at Coventry Car Day 2012
Various Industry Collaborative Design Projects with MA and undergraduate students: Management of or contribution to student projects with partners including: Ford Motor Company, PSA Peugeot Citroen, Ferrari, Fiat, Carmichael Airport Fire Engines
Coventry Industrial Design Degree Show Planning and Organisation (10 Years): From 1999 to 2002 organising MA Show and from 2003-2009 the undergraduate degree show. From 2006-2009 co-ordinating whole school show with 700+ exhibitors