Andrew Tomlinson
MY RESEARCH VISION
I am currently studying for a PhD in the Centre for Mobility and Transport at Coventry University, specialising in automotive cybersecurity. The rise of electronic sensor systems and network connectivity in vehicles brings many challenges and potential vulnerabilities. Cybersecurity processes and policies are clearly important, but it would be unwise to assume they are sufficient, especially when it comes to novel threats. My research therefore looks at how the large quantities of vehicle data might be analysed to identify potential safety issues and security breaches.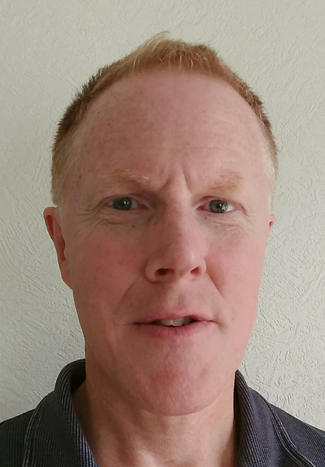 PhD Student

Building: James Starley
Room: JSB52
BIOGRAPHY
Andrew started his career in medical research, working in a Geriatric Medicine research and later Public Health Medicine. It was here, analysing healthcare datasets and toiling to use patient data from incompatible hospital systems, that Andrew's passion for truly useful computer systems, especially for data management, was born. Keen to learn, Andrew found a job working on a major new hospital database system. This gave him valuable experience in database development, project management and systems implementation. Subsequently, Andrew completed a part-time MSc in Computing and went on to work on computer systems for DNA analysis, telecoms, finance and transport.
More recently, Andrew lectured in Computing at the University of Gloucestershire, and led the IT course. There he also led Knowledge Transfer projects covering systems for customer management, pharmaceuticals manufacturing, school management, and contracts management.
Andrew is a Fellow of the Higher Education Academy, holds a PGCFHE, and has worked with many systems and industry leading practices including: PRINCE2; Agile; relational, dimensional and NoSQL database systems; and various systems analysis techniques.
SELECTED OUTPUTS
Tomlinson, A. & Gardner K. (2008) Teaching enterprise database application development using Oracle Application Express. TLAD 2008 - Sixth International Workshop on Teaching, Learning and Assessment of Databases, Cardiff University, 10th July 2008.
Hapeshi, K. & Tomlinson, A. (eds) (2006) Where Theory meets Practice: proceedings of the UKAIS Conference 2006, UKAIS, ISBN 1861741766, Cheltenham UK.
Tomlinson, A., McMahon, M., Bayer, A.J., Twining, C., Pathy, M.S.J.(1987) Computerised cognitive assessment of the elderly. Poster at Anglo-Czech medical symposium, Cardiff Royal Infirmary, September 12 1987.