Professor Andree Woodcock
MY RESEARCH VISION
Driving my research is the belief that applying systems-thinking and user-centred design principles drawn from ergonomics and design research can be applied to, and solve many of the societal grand challenges we face today. In this, the key for greater inclusion and recognition of the needs and contributions of all sectors of society is paramount. This requires the development and application of inclusive methods to understand these needs, in depth understanding of real people in their everyday context, and a willingness on the part of stakeholders (such as designers, municipalities and agencies) to use this information in the application and development of inclusive approaches , systems and products.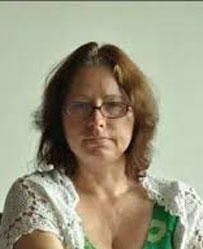 Chair of Educational Ergonomics and Design

Building: ICE
Email: a.woodcock@coventry.ac.uk
BIOGRAPHY
I have a BSc in Psychology and Social Biology with an MSc in Ergonomics from UCL. My PhD concerned an investigation of the use of ergonomics in automotive concept design acquired from Loughborough University while I was a Daphne Jackson Research Fellow. Most of my research has been located within design departments, looking at applying user-centred design to wicked problems in the areas of health, education, regeneration and transportation.
I have been awarded grants in excess of £10 million since I came to Coventry University in 1999, mainly from RCUK and in collaboration with UK and European partners. These have included research on the design of polysensory school environments for children with ASD, an analysis of the involvement of children in the redesign of schools as part of the Building Schools for the Future Programme, the use of social networking by informal groups, the spontaneous, voluntary contrbutions of citizens to urban regeneration (VoiceYourView), and the development of a patient held record system (MyCare).
I have worked with the HDTI on two projects developing a user testing toolkit for SMEs (IDEAL-ALIP project) and a decision support system for SMEs moving into the assistive technology market (COMODAL). Transport related research has included looking at the in car safety and security of female car occupants, an analysis of HMI of electric vehicles, an stakeholder analysis of an electric bus, a review of social transport and the leadership of an FP7 project to develop a Pan European tool to measure the quality of the passenger experience.
SELECTED OUTPUTS
Benedyk, R., Woodcock, A., and Harder, A. (2009) 'The Hexagon Spindle Model for educational ergonomics'. Work: A Journal of Prevention, Assessment and Rehabilitation 32 (3), 237-248.
Woodcock, A., Woolner, A., and Benedyk, R. (2009) 'Applying the Hexagon Spindle Model to the design of school environments for children with autistic spectrum disorders'. Work: A Journal of Prevention, Assessment and Rehabilitation 32 (3), 249-259.
Woodcock, A., Kraftl, P., Horton, J., Adey, P., Kinross, M., Newman, M., and den Besten, O. (2010) 'Realising Participatory Design With Children and Young People: A Case Study of Design and Refurbishment In Schools'. In Designing for the 21st Century: Interdisciplinary Methods and Findings. London: Gower, 225-238.
Woodcock, A., Wellings, T., Binnersley, J., Tovey, M., Robertson, D., and Khan, T. (2012) 'Identifying HMI requirements from field trials and the accounts of early adopters of low carbon vehicles'. Contemporary Ergonomics and Human Factors, 'Ergonomics and Human Factors 2012'. Held 16-19 Apr 2012 in Blackpool, UK. 401-408.
Woodcock, A., Ward, G., Osmond, J., Unwin, G., Ray, S., and Fielden, S. (2013) 'Uptake of assistive technology by YOPS'. Proceedings of the Ergonomics Society Conference, 'Ergonomics Society Conference'. Held 2013.
Woodcock, A. (2013) 'Laggards and late adopters. Who cares?'. Proceedings of the Design Principles and Practices Conference, 'Design Principles and Practices Conference'. Held 06-08 Mar 2013 in Tokyo, Japan.
Woodcock, A. (2011) 'About Ergonomics, About Design, About the User'. Design Principles and Practice 4 (6), 177-194.
Newman, M., Woodcock, A., and Dunham, P. (2011) 'Children representing themselves through photographs'. In Small-scale Research in Primary Schools: A Reader for Learning and Professional Development. Ed. by Safford, K., Stacey, M., and Hancock, R. Abingdon: Routledge and Open University, 70-75.
Barker, P., and Woodcock, A. (2011) 'Driving skills, education and in-vehicle technology'.International Journal of Vehicle Design 55 (2/3/4), 189-207.