C-DaRE Invites...
C-DaRE Invites... is an event series curated by C-DaRE. Each event is "An Invitation to…" a unique occurrence developed in collaboration with staff and a guest(s) proposer.
Events include but are not limited to presentations, talks & discussions, sharing of practice, performances and film screenings.
These are free and open for all to attend (unless otherwise stated). Presenters include C-DaRE members, postgraduate researchers and invited external researchers, artists and organisations.
Each event is focused on a topic related to the invitee's current research and interests. Each event is also curated to take place during a particular meal of the day, i.e breakfast, lunch or afternoon tea. We believe that sharing food can be a gateway to conversation and developing relationships and collaboration. So, we prepare food and drink for the invitee and the audience to share during the course of the event.
If you are interested in attending one of the events or you are interested in proposing an idea for this series please email cdare.fah@coventry.ac.uk
Dance, AI, Ethics and Diversity
C-DaRE Invites...a roundtable discussion on Dance, AI, Ethics and Diversity, taking place on November 25th.
Visit event page
---
C-DaRE Invites... Online
The C-DaRE Invites… event series is currently on hold in response to recent health guidelines. We will reschedule all of the events but, while we can't meet in person, we are inviting our invitees to continue to share their research with us which will form films like the first one below. We also invite you to share your responses to these videos with us through our Facebook, Twitter or email aa2849@coventry.ac.uk
---
September 2020
Online – Rae Johnson - Embodied Activism: an experiential session
Wednesday 9th September 2020 17:15 – 18:45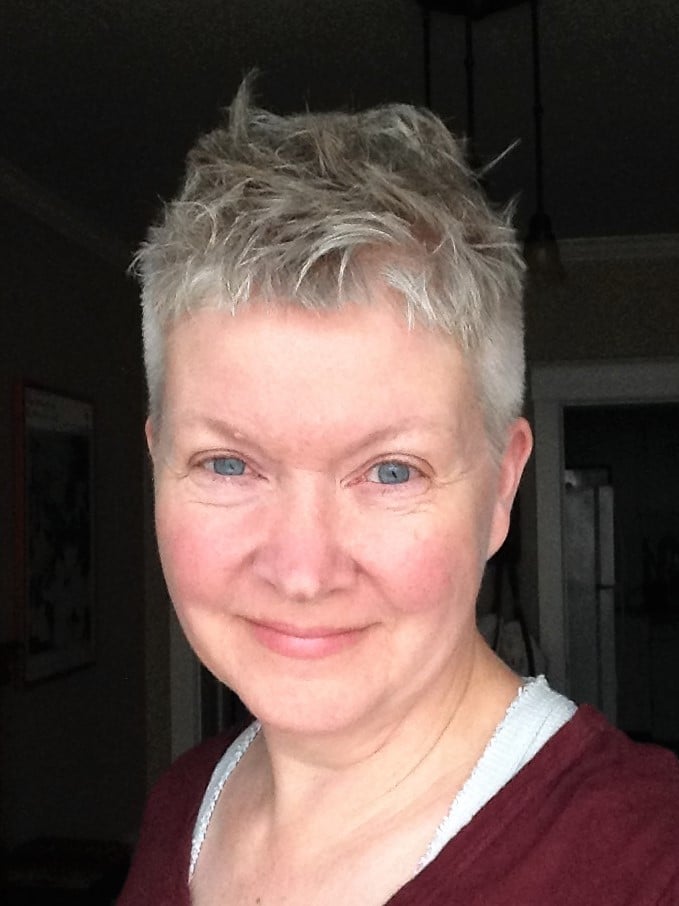 As part of our C-DaRE invites… online series we are delighted to invite you to join this participatory event with Rae Johnson on the topic of Embodied Activism. It will take place on Zoom, a lovely way to end the day!
To book a place on this session please email cdare.fah@coventry.ac.uk, if you are happy to be recorded in this session please also fill out and send the consent form.
Embodied Activism
As social conditions galvanize us to do the work of dismantling oppression, it can sometimes be difficult to know where to start and how to sustain ourselves through the long, complex journey towards freedom and connection. For those who bring a somatic perspective to our work in the world, it can be helpful to understand how the body is rooted in liberation work, and how to engage our bodies in the process of activism. This experiential, participatory session explores how the body is political, how politics are (or can be) embodied in and through our everyday experience, and how to bring the body into our social and environmental justice work. Drawing on traumatology, somatic praxis, and anti-oppressive education, participants will learn practical strategies for reclaiming, resisting, and interrogating the political realities of their everyday lives using the felt experience of their bodies as the ground of their activism.
Biography
Rae Johnson, PhD, RSMT, RSW, BCC is a queer somatic scholar/activist whose teaching and research focus on the embodied experience of oppression. Chair of the Somatic Studies in Depth Psychology doctoral program at Pacifica Graduate Institute and the author of Embodied Social Justice, Rae teaches internationally on embodied micro-aggressions, embodied activism, and the poetic body.
---
May 2020
Rosie Kay residency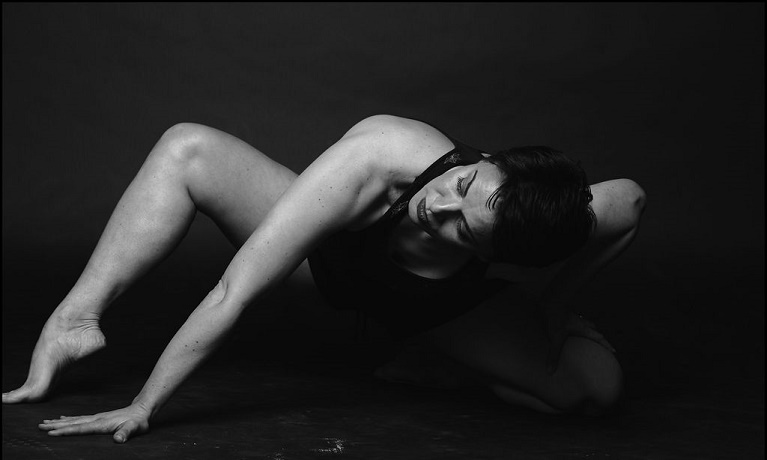 Image Credit: Rosie Kay by Ian Wallman.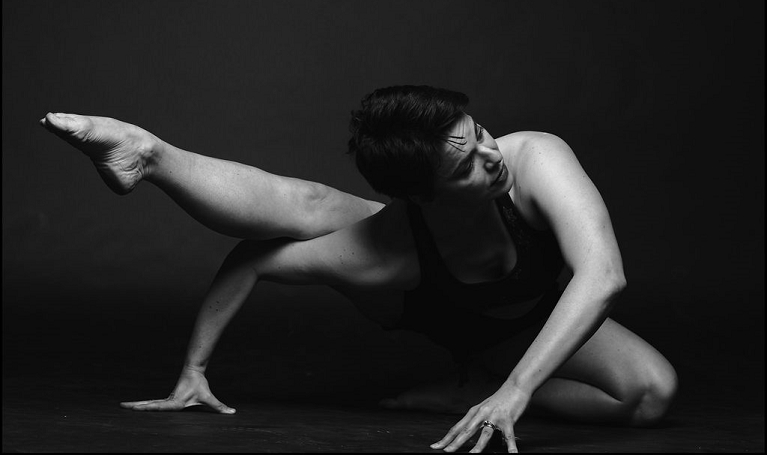 In the next instalment of our C-DaRE Invites… online series we have invited award-winning performer, dancer, actress and speaker Rosie Kay to engage in a week-long online residency titled 'Absolute Solo II'. Rosie was set to be in residence at C-DaRE's home in Coventry in May to work on a new solo piece. Whilst this residency has been postponed Rosie will be in residence at her home and invites you to share the process with her through our social media channels.
This will be a research week, in lockdown at home, literally juggling household demands with creating a new work. She isn't sure what she will uncover or share.
Kay will be taking over C-DaRE Facebook, Twitter and YouTube for the week 18th-22nd May.
The new work will form part of a solo tour, hopefully premiering in late Autumn 2020. You can read more about Rosie and her creative process.
Dr Miche Fabre Lewin - Living Cultures: Cooking with the Artful Body Mind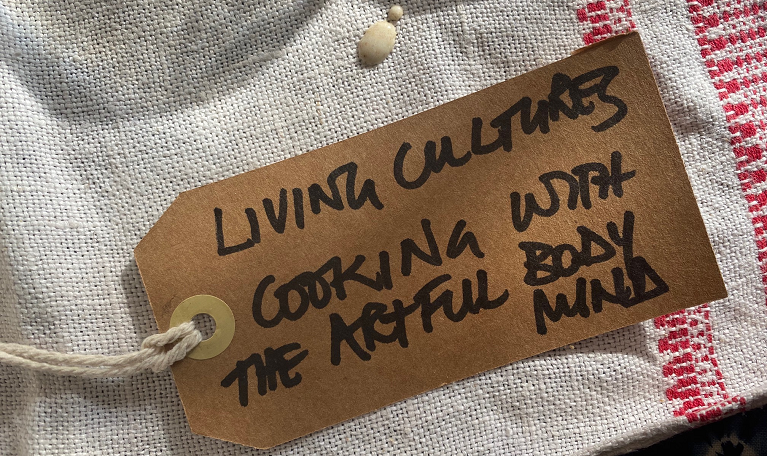 As part of our C-DaRE invites… online series we invited audience to the first of our live online events. We joined Dr Miche Fabre Lewin and Dr Flora Gathorne-Hardy, who together form Touchstones ecological arts and research practice (www.touchstones.earth), while they shared and explored Miche's practice theory research.
---
April 2020
Alistair Gentry with DoxBox trustbot
In the second of our online C-DaRE Invitations, Alistair shares his project and poses some interesting and revealing questions. Alistair was invited to C-DaRE on 9th April to share his research with us, commissioned by The Open Data Institute. We are sharing this here while we wait until it is safe to come together in person for our events.
Past events
Jonathan Burrows - The Paper Bag Provocations (March 2020)

These questions were going to be written on paper food bags and shared during a lunchtime talk at C-DaRE. In collaboration with Jonathan, Kate Marsh and Jay Gearing made this film. This work is an offshoot of the Tacit Knowledge Portfolio.

Research in Performing Arts in the South of Brazil

With Lindsay Gianuca and Suzane Weber da Silva

As part of our C-DaRE invites series we are delighted to invite you to a sharing of research by Lindsay Gianuca and Suzane Weber da Silva from Federal University of Rio Grande do Sul (UFRGS). They are at Coventry University through an internationalization program of the Brazilian agency CAPES/PRINT (The Coordination of Improvement of Higher Education Personnel). Lindsay and Suzane will each present their research and then there will be time for a group discussion over brunch.

Vendela Grundell

Unruliness: Images against Normality

This presentation revolves around the ways in which photographs facilitate unruliness by revealing and resisting the rules that situate them. With a focus on particular images, as well as the discourses around them, attention is called to how unruliness take form and make meaning in the interactions between photographers and photographic apparatuses: in material conditions, technical configurations, cultural conceptualizations, and social practices. The detailing of these interactions aims to point out the importance of being unruly in everyday life as much as in aesthetic exploration – and that the two are closely connected. You can read more information on the presentation.

Evan Meaney To Hold a Future Body So Close to One's Own (left) and Victorine Floyd Fludd Radiant Abyss (right)

Biography

Vendela Grundell is a postdoctoral researcher with a PhD in Art History at the Department of Culture and Aesthetics at Stockholm University (2016). She is a Visiting Fellow at the Department of Media, Communications and Cultural Studies at Goldsmiths, University of London, with her postdoctoral project "Seeing Differently / Seeing Difference: Emancipation and Aesthetics in Photography by the Visually Impaired," funded by the Anna Ahlström and Ellen Terserus Foundation at Stockholm University (2018-2019). Since 2012, she teaches art history with a focus on visual technologies and digital cultures in academic and professional institutions while presenting her work at international venues. Publications include "Navigating Darkness: A Photographic Response to Visual Impairment" in Liminalities: A Journal of Performance Studies 14:3 (2018), Flow and Friction: On the Tactical Potential of Interfacing with Glitch Art (Art & Theory Publishing, 2016. Review in Eye Magazine, April 2018), and a chapter in Art and Photography in Media Environments (Lusófona University 2016). Based in Stockholm, she works as a photographer, artist and writer since 1998 – before which she trained as a dancer. Her creative commissions include some thirty exhibitions in Sweden and abroad, twenty articles as well as visuals and text for diverse aesthetic contexts. For more information visit Vendela's Website.