Associate Dean - Student Experience and Quality Assurance
Dr Hany Wells
Email: hany.wells@coventry.ac.uk
Dr Hany Wells Joined Coventry University London in 2019 as the Associate Dean Student Experience and Quality Assurance, and she is a member of the Campus Executive team.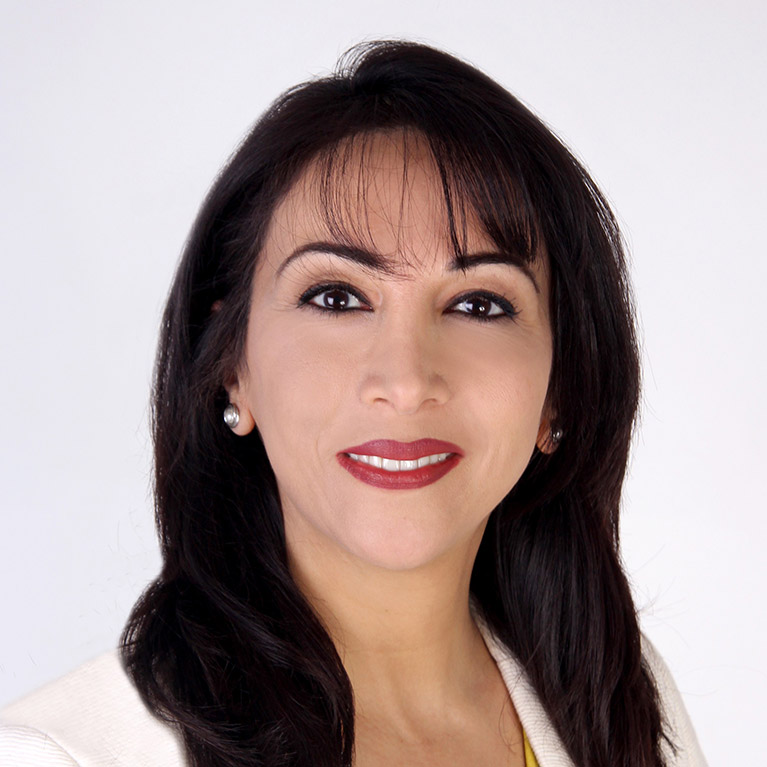 Previous to this role, she was the Associate Dean Postgraduate Development and Head of Management, Leadership and Organisation Department at Hertfordshire Business School, where under her leadership and ambition for innovative curriculum and pedagogy, the postgraduate portfolio achieved substitutional expansion in recruitments and delivered an outstanding student experience.
With 20 years of experience in the Higher Education, Dr Wells is currently responsible for providing the strategic and operational academic leadership at Coventry University London, leading sizeable teams of academics and professionals to deliver an excellent student experience. She is Responsible for developing the Coventry University London's Teaching and Learning Strategy and provide effective leadership in all matters relating to teaching and learning, assessment and the overall student experience. Dr Wells lead on developing a culture of quality enhancement by promoting innovation in learning and teaching and sharing of best practice. She is also responsible for the management of quality arrangements relating to curriculum design, development and delivery.
Dr Wells is passionate about providing exciting and impactful learning opportunities where students are transformed into enterprising and employable individuals.
Qualifications
2010 PhD - University College London (UCL), Bartlett School of Construction and Project Management.
1996 – 1997 MSc Operational Research – Decision Sciences, University of Hertfordshire, Business School.
1992 – 1996 BSc (Hons) Mathematics with Computing for Management Decision Making, London Southbank University.
2001 – 2003 Masters in Project Management – PMI, The George Washington University, School of Business and Public Management.
Professional Industry Memberships
Certified Management and Business Educator (CMBE) – CABS
Senior Fellow of Higher Education Academy (SFHEA)
PRINCE2 Foundation and Practitioner (PRINCE2)
Associate Member of Association of Project Management (AMAPM)
Postgraduate qualification in Teaching and Learning in Higher Education, University of Hertfordshire
Publications and Scholarship Activities
Publications and Conferences
Wells, H and Andrews, R. February 2019. "Postgraduate Dissertation Supervision: Does one size fit all?" . Learning, Teaching and Student Experience Conference - Chartered Association of Business Schools.
Wells, H. Lebcir RM, Davari S and Bond A. 2018. "Factors Affecting the Academic Performance of Students in Business and Management Schools in the UK". 29th European Conference on Operational Research. Valencia.
Wells, H. Dalcher, D. and Smyth H. 2015."The adoption of agile management practices in a traditional project environment: An IT/IS Case Study". HICSS Conference. January 2015.
Wells, H and Smyth H 2015 "An Agile Approach to the Real Experience of Developing Research Methodology", in Passian, B., Project Management Research Methods, Gower March 2015.
Wells, H. 2013. "An exploratory examination into the implications of type-agnostic selection and application of project management methodologies (PMMs) for managing and delivering IT/IS projects". BI - IRNOP – Oslo.
Wells, H. 2012. "How Effective are Project Management Methodologies? An explorative Evaluation of Their Benefits in Practice". Project Management Journal, 43, 43-48.
Wells, H . 2012. "Evaluating Agile Project Management Methodologies: an IT/IS Case Study". Business School Research Conference - Fielder Centre 15th June.
Wells, H. 2012. "How Effective are Project Management Methodologies (PMMs)? An explorative evaluation of their benefits in practice" – PMI Research and Education Conference – Ireland Limerick.
Wells, H and Smyth, H,. 2011. "A Service-Dominant Logic – What Service? An Evaluation of Project Management Methodologies and Project Management Attitudes in IT/IS Project Business". EURAM – Tallinn.
Bond, A. Cubric, M., Wells, H. 2010 University of Hertfordshire Excellence in Teaching and Learning in Project Management Conference, Lille, 19-20 August 2010.
Lebcir RM, Wells H, Bond A 2008. "Factors Affecting Academic Performance of International students in Project Management Courses: A Case Study from a British Post 92 University". International Journal of Project
Management, Vol 26: pp 268-274.
Wells, H. 2008. "The effectiveness of project management methodologies in successful project delivery" Seminar APM – The effectiveness of Project Management Processes.
Seminars Presented
The effectiveness of Project Management Processes. Association for Project Managers 2008
The success and failure of IT/IS projects. University of Hertfordshire Research Conference 2006
Project Management Methodologies and Processes. University College London Research Seminar 2006
Executive Assistant: Mary Stapleton
Telephone: +44 (0) 24 7765 1062
Email: mary.stapleton@coventry.ac.uk