The Students' Union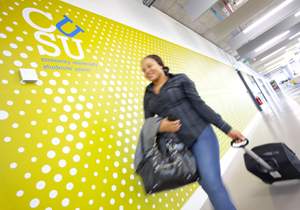 The Students' Union (CUSU) is the centre of student social and democratic life, with regular entertainment and social events. From world cinema screenings to themed club nights and live performances, CUSU organises a full calendar of events throughout the academic year.
CUSU is also the headquarters to the university's 80 or so clubs and societies and can provide free and confidential advice and support to students on a range of issues such as finance, housing and employment.
As soon as you enrol at Coventry University you automatically become a member of this student-run, democratic organisation.