Matt Perry
Following a diverse career path that included being employed as a Youth Worker, Care and Protection Social Worker and then a Police Officer, I trained as a Paramedic in South Australia in 2006.
Following the development of a successful project to improve prehospital education in Penang, Malaysia and after nearly ten years of clinical practice I moved to an academic career in the UK.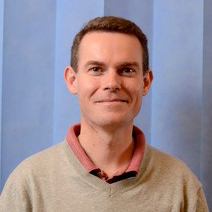 Since arriving in the UK I have led development in programmes at Oxford Brookes University and the University of Gloucestershire. While at the University of Gloucestershire I designed and led the implementation of a new paramedic BSc programme. I am now the Course Director for the BSc(Hons) Paramedic programme at Coventry University.
I hold a keen interest in supporting the continued development of the paramedic profession. This, in my view, needs to lead to a global understanding of the role of paramedics within any healthcare system.
Research Interests
I am interested in all forms of research that have relevance to emergency and urgent care, particularly research relevant to the paramedic profession. As a researcher, I'm more comfortable with studies Focused Ethnographic, Phenomenological as well as descriptive statistical. I have also made use of Case Study and Mixed Method research to investigate issues and questions.