Dr. Jill Timms
Lecturer
School of Strategy and Leadership
Coventry Business School
Faculty of Business and Law

Email: jill.timms@coventry.ac.uk
Biography
I joined the Faculty of Business and Law as a full time Lecturer in August 2015 and I am Course Director for the BA in Business Administration. I am a sociologist of work and organisations, with a longstanding interest in how notions of responsibility are understood within globalising capitalism. I gained my PhD from London School of Economic (LSE), titled 'Where responsibility lies: Corporate social responsibility and campaigns for the rights of workers in a global economy'.
In 1999 I began teaching at the Centre for Labour Market Studies at the University of Leicester, mainly working with international students on distance learning MA degrees. Since then I have enjoyed holding posts at LSE, Queen Mary University, Imperial College, the Foundation for International Education, University College Dublin and Brunel University, where I was awarded funding to explore ethics in the cut flower industry. Between 2001-2011 I contributed to the Global Civil Society Project at LSE, coordinating a network of international correspondents and researching social forums, poverty activism, labour movements and alternative data collection. I am a member of the Work, Employment and Economic Life group of the British Sociology Association, and in 2008 I joined the committee of the Global Studies Association.
Qualifications
PhD on CSR, London School of Economics and Political Science, 2013
Master of Social Science in Sociology, University College Dublin, 1999
Business Administration and Sociology and Social Anthropology BA (Hons), Keele University, 1996
Research interests
My research aims to further our understanding of the dynamic business-society relationship, and to draw attention to the consequences of globalising processes for how work is experienced. I am particularly interested in private social standards, such as fair trade; responsibilities to workers, such as those in complex supply chains; and the role of different groups, such as consultants, campaigners and consumers, in determining CSR agendas. My current projects investigate the ethical profile of mega-events (as part of CARNiVAL), and certification and ethical consumerism in the flower industry. I am also involved in a project supporting PhD research in the UK.
Recent outputs and publications
Timms, J. (2016) Questioning corporate social responsibility: Campaigns for the rights of workers in global production networks. Farnham: Ashgate [forthcoming]
Timms, J. (2015) 'A socially responsible business legacy: Raising standards in procurement, supply chains and employment at the London Olympics of 2012'. In Routledge Handbook of Sport and Legacy: Meeting the challenge of major sporting events. Ed. by Holt, R., and Ruta, D. Abingdon: Routledge, 217-228.
Timms, J. (2012) 'The Olympics as a platform for protest: A case study of the London 2012 'ethical' Games and Play Fair campaign for workers' rights'. Leisure Studies 31 (3), 355-372. Available from http://dx.doi.org/10.1080/02614367.2012.667821
Timms, J. (2012) 'Ethical consumption'. In The Wiley-Blackwell Encyclopedia of Globalization. Ed. by Ritzer, G. Malden, MA: Wiley-Blackwell, 541-543
Waterman, P., and Timms, J. (2004) 'Trade Union Internationalism and a Global Civil Society in the making'. In Global Civil Society 2004/5. Ed. by Anheier, H., Glasius, M., and Kaldor, M. London: Sage, 179-202. Available at: http://www.lse.ac.uk/internationalDevelopment/research/CSHS/civilSociety/yearBook/contentsPages/2004-2005.aspx.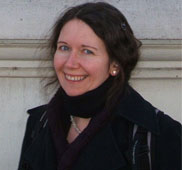 Teaching
Business Administration BA (Hons) [Course Director]
Teaching modules
Business and Management Dissertation (343SAM)
Managing Business Responsibly (348SAM)
Areas of expertise
Corporate social responsibility (CSR)
Ethical trade and consumerism
Sustainable supply chains
Global civil society and labour movements
Ethical issues in the horticultural sector
Business legacy of mega-events