News
2019 China Summer Camp gets underway
A group of Coventry University students left for Beijing, China last week to start the 2019 China Summer Camp. Supported by a team of volunteers from Jiangxi University of Finance and Economics (JUFE), the students will be learning about China by spending time in Beijing before leaving for Nanchang, Jiangxi Province. As well as taking key historical landmarks such as the Winter Palace and Tiananmen Square, the group will be learning much more about China's economy, language and culture.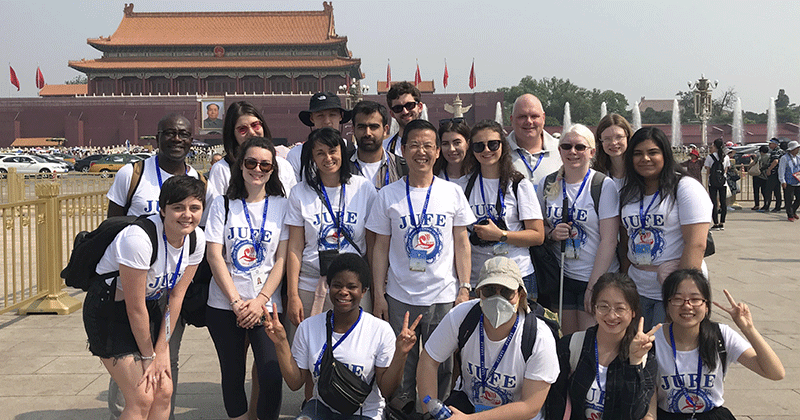 ---
Lord Mayor of Coventry's visit to the Confucius Institute
Our team welcomed the Lord Mayor of Coventry to our office to hear about the work of the Confucius Institute both at the university and across the city. As well as hearing about our work at Coventry University we also heard from Craig Stokes from Ash Green School, Bobby Chohan from the Broad St. Adult Disability Centre and Ziaho Liu a Belt & Road Observatory Scholar, all of whom are partners with the Confucius Institute.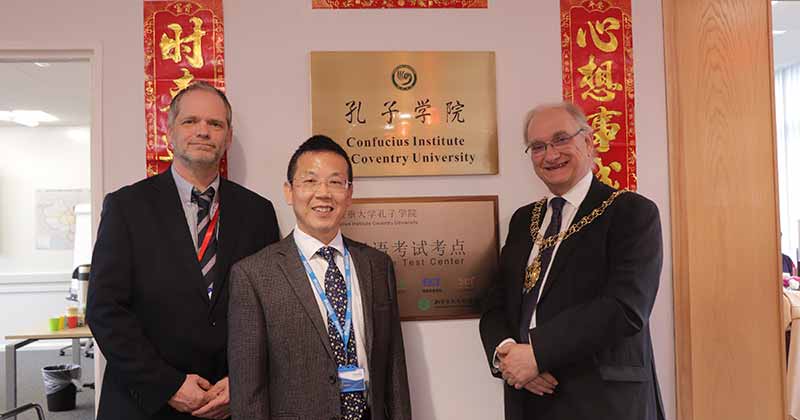 ---
Hosting Rugby Free School for Chinese Experience Day
The team at the Confucius Institute welcomed students from Rugby Free School to Coventry University campus for a Chinese Experience Day. The students got to learn about various Chinese arts and activities including Tai Chi and calligraphy. The students already study Mandarin Chinese, so the Chinese Experience Day was a perfect way to enhance their studies.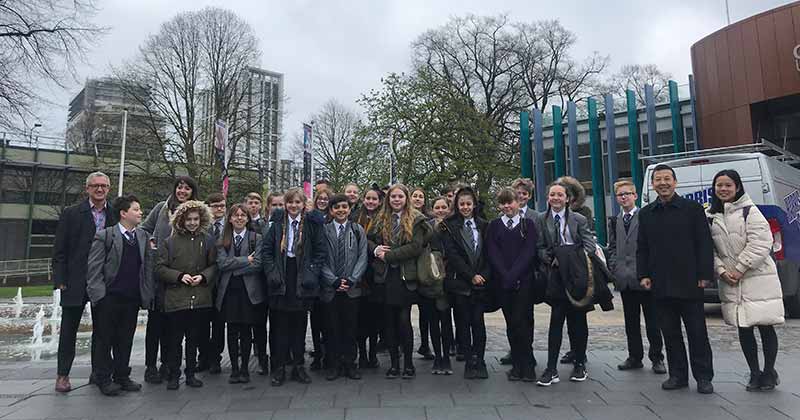 ---
Leading discussion at the Global Conference Together
The Confucius Institute hosted a panel discussion at the Global Together Conference at Coventry University exploring how to strengthen engagement with the Chinese student and faculty community. On our panel were Prof. Youfa Liu, Director of the Confucius Institute, Dr. Benoit Granier, Senior Lecturer in Music Technology, George Haughie, Lecturer in Business English, and Zihao Liu, PhD student.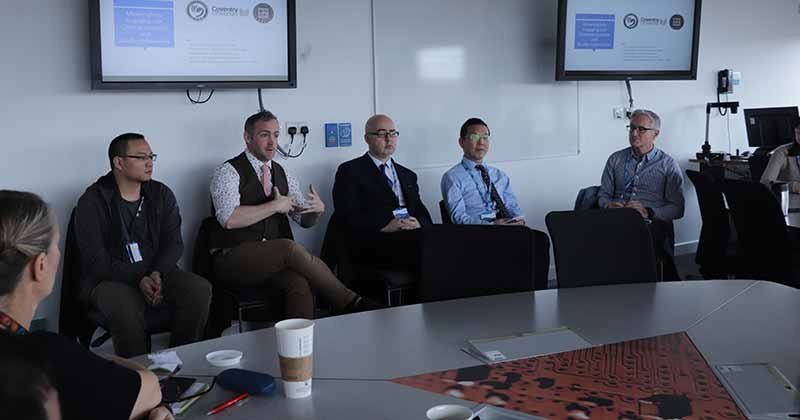 ---
Welcoming Wenjuan, Qingxia and Yimian, our new Chinese language teachers to Coventry
11 October 2018
The team at The Confucius Institute and I had the pleasure of welcoming 3 new teachers from China who are joining us as Chinese language teachers.
Wenjuan, Qinqxia and Yimian arrived in Coventry yesterday and will be taking up their teaching roles as members of the Confucius Institute.
We are very fortunate to have experienced Chinese language teachers here in Coventry to support our students, staff and members of the public in helping learn more about China.
---
Farewell to Yijing and Yubo, teachers at the Confucius Institute.
04 October 2018
Yijing and Yubo recently returned to China after spending a year teaching at the Confucius Institute.
Before they left we asked them to share their experiences of teaching and living in Coventry, take a look at their farewell videos to find out what their most memorable experiences have been.
The Confucius Institute wishes to thank Yijing and Yubo for making Coventry their home and helping deliver Chinese language courses to hundreds of people.
---
Confucius Institute students enjoy the trip of a life to China.
29 August 2018
13 Coventry University students, who have completed Chinese language lessons run by the Confucius Institute, have just completed a 13 day trip to China supported by our partner Jiangxi University of Finance and Economics (JUFE).
The students, along with 3 University staff members, took in the sites of Beijing and Nanchang along with time at JUFE where they developed their language skills and tried their hand at cultural activities including Chinese Kongfu and pottery.
The trip was a great success in that it gave everyone a unique chance to experience life in China. The Confucius Institute is already planning our next trip in 2019.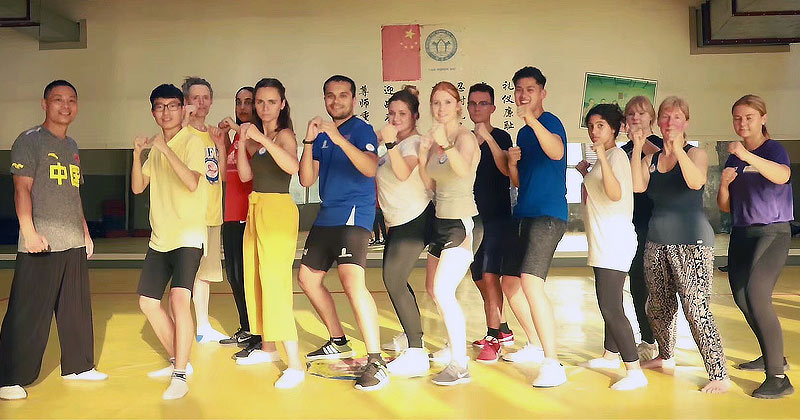 So if you'd like to know how you can join next year's trip then please contact us at confuciusinstitute@coventry.ac.uk or drop by our office in the George Eliot Building room GE104.
---
Coventry University students success in Chinese language exams.
22 August 2018
Celebrating the success of the 2018 cohort of Coventry University students passing their Chinese language exams.
17 Coventry University students successfully passed their Chinese language exam (HSK), between grades HSK1 - 3. We at the Confucius Institute want to pass on our congratulations to each of the students whose hard work and dedication has resulted in a 100% pass rate. Amongst the results was one student who has now progressed from HSK 1 to HSK 3 within 2 years.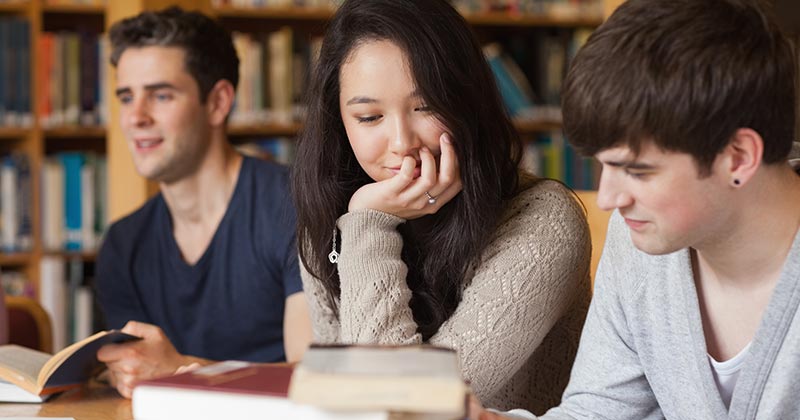 Everyone at the Confucius Institute wishes the students every success in the future.
If you would like to learn more about the HSK courses on offer at the Confucius Institute then please visit our HSK and YCT Testing page or drop by our office in the George Eliot Building, Room GE104 where we'll be happy to talk with you further.
---