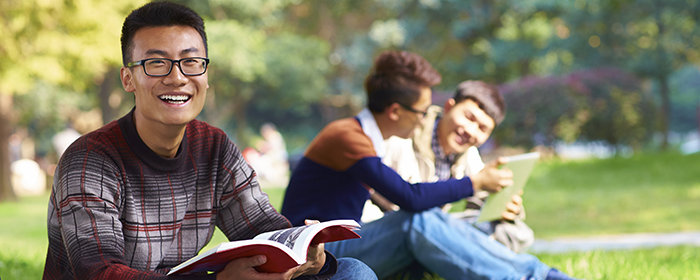 HSK and YCT Testing (Chinese Proficiency Testing)
The Confucius Institute at Coventry University is an official HSK Test Centre. We offer students and members of the public the ability to take HSK and YCT exams at our institute.
Our Mandarin Chinese courses are mapped to HSK levels, which you can find more about on our Mandarin Language Courses page.
HSK
The HSK (Hanyu Shuiping Kaoshi) is an internationally recognised examination designed to assess the Chinese language proficiency of non-native speakers to communicate in Chinese in daily lives, academic and work settings. The exams test a variety of language skills including writing, listening and reading. Coventry University supports all levels of HSK, from 1 to 6.
As of Summer 2022 HSK will be adding the new speaking aspect to HSK levels 3-6. This will require all candidates to register for the free 'HSK' test.
Due to restrictions in place this year due to COVID-19 the next set of HSK tests will be performed online, and will require your workspace to conform to HSK Standards.
Please read the regulations.
Exam dates
HSK Tests will take place online this year due to the ongoing COVID-19 restrictions.
Next online test
The next date for online tests will be 25 June 2022. Registration will open shortly. If you have any queries please contact us at confuciusinstitute@coventry.ac.uk.