In Adolphus' Words

Senior Class Representative Adolphus studied his undergrad at the Coventry University Group and is now studying his postgrad in Electrical and Electronics Engineering MSc at Coventry University. He chose to do his postgraduate degree at Coventry University because he feels Cov Uni is a beautiful university in a very peaceful and welcoming city.
Funding and scholarships are available
I studied my degree at the Coventry University Group and because of this I was awarded a £1,000 discount, and I also won the High Achiever's Award for Excellence in January 2017 of £2,000. It was good value for money. Also, studying at the Coventry University Group was affordable to begin with and so it was a no brainer!
You can find information on funding here.
---
Coming from another country
Staff support during my study has been phenomenal. I have built a beautiful relationship with my Course Director Dr. Andrew Tickle and all my Lecturers, and this has helped at times when I've felt overwhelmed.
The first couple of days were nerve-racking, far away from my father in a country where I had no one to help me. It was a massive challenge and I had a massive culture shock! However, I met an amazing young lady who helped me to network and meet people and helped me to get into leadership roles on campus. As I started to get more engaged with life here, the less worried I became of my change in environment. Slowly now, I feel very English!
---
My long term plan
My long term-plan is to become a British Member of Parliament. I have a gift of engaging with people and being able to quickly gain their trust. Being an MP equates to being a senior class rep at Coventry University (which I currently am), and I aim to represent all of the people of Coventry in the best way possible. One good decision at a time…
---
The application process is very simple and direct
For international applicants, I kindly advise you go through designated Coventry Agents – they are very helpful. Doing it all by yourself may result in you making mistakes.
---
I chose to study at Coventry University because when I researched into the course I realised it is exactly what I want from my Master's Degree, no other university offered what Coventry University offer, and they gave me the option to start my course in January which not every university does.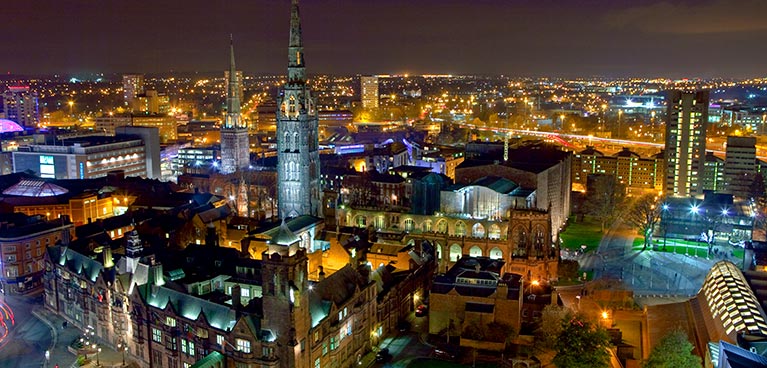 Studying at Coventry University
1
Coventry University is a brilliant insitution
For those who are considering studying at Coventry University, my advice would be by all means come, Coventry University has numerous opportunities.
2
The lecturers here are excellent
They are also attentive to students' requests.
3
Take a beautiful leap of faith and come here
Coming from another country isn't easy. There are differences in culture, ways of teaching, WEATHER and general ideologies, but the UK is a diverse community with people from all over the world. So while you might have worries, it's not as scary as it seems to change countries and it's worth it
Ranked No. 12 UK University



Guardian University Guide
2018
---
TEF GOLD Rating 2017



Demonstrating the highest-quality teaching standards.
---
1st for overseas student experiences



In 2015/16
HESA 2017
---
Top 6 for student experience



The Times and Sunday Times Good University Guide 2018