Evolve

The Evolve Programme is a 20 hour innovative interactive business planning development process. The programme offers an opportunity to undertake business training and development, whilst learning about yourself and enhancing your self-awareness.
What is it? How can it help me?
In our unique Evolve Programme environment there is no jargon and no question is stupid. You also have the opportunity to learn about business through the wealth of knowledge and experience in the room in this collaborative learning space.
How will I learn?
Not only will you learn how to develop an idea and thoroughly consider the impacts of basic start up, you will also pragmatically develop skill sets to deal with negotiation, presentation and problem solving.
The main 10 subject areas that we develop are: Are You an Entrepreneur?, Planning for You and your Business, Product/Service Development, Market Research, Legalities, Cash, Branding, Marketing, Sales and Pitching


This activity forms part of the Coventry & Warwickshire Business Support Programme, is part funded by the European Regional Development Fund (ERDF).
Who is it for?
Anyone who would like to develop a business idea, The business can be service or product. Alternatively if you would like to develop entrepreneurial skillsets Evolve can still be for you.
All students, staff and alumni are welcome. Please be aware fi you are an international student by law you will not be able to set up a business in the UK without a Tier 1 Visa, you can however learn and develop through the programme.
There is a fee for external individual's to enrol, please enquire for more details.
When and where is it?
Cohorts are ran in term time, and are scheduled to accommodate study schedule and work schedule, so student and staff alike can access the programme.
Complete a CUSE enquiry form
Case Study: ESMEDIA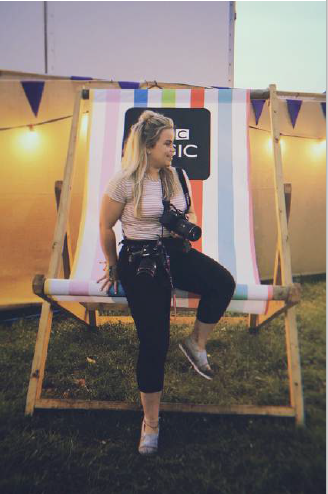 Esmé completed Evolve in 2017. As a graduate of Media and Communications and staff member at Coventry University, Esmé approached CUSE to help her to take her business to the next level. Through attending Evolve weekly cohort sessions combined with the support of other budding entrepreneurs, Esmé's confidence and knowledge of marketing, branding and legalities grew, excelling her career and multi media business in parallel.
Since Evolve, Esmé had her photography published in Hello! Magazine Canada and her business now has clientele including Native Youth, NHS Coventry & Warwickshire, TEDx Coventry and Coventry City Council.
Esmé continues to expand her professional reputation internationally, with latest commission including Berlin Fashion Week.