Clearing 2019
Clearing places available on this course
Limited places are available on some of our courses* with the following tariffs: HNC= 32pts, HND= 40pts, degree= 48pts (*excludes Nursing/Design courses). Contact us to discuss your options:
---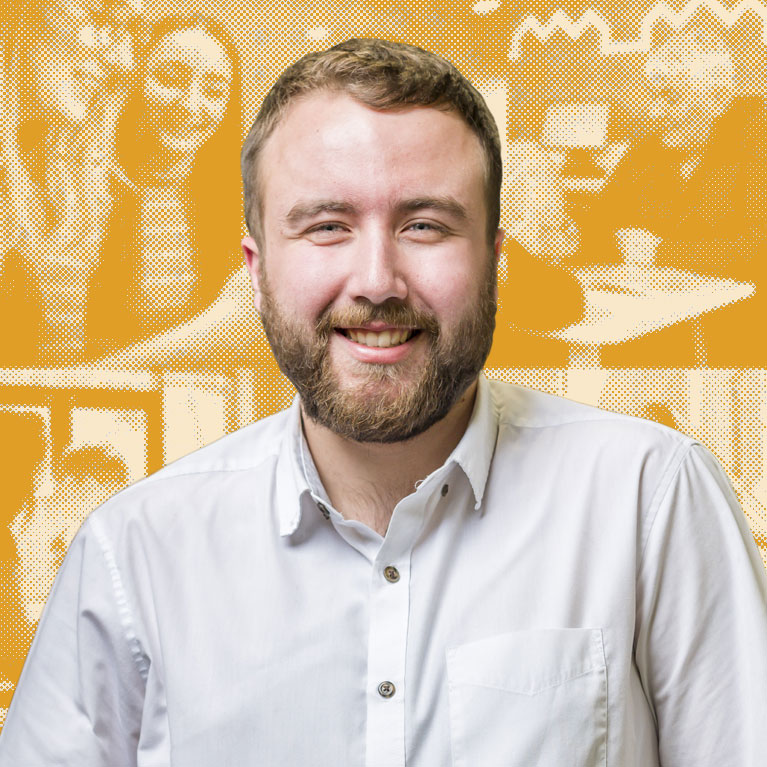 Rise above
The great thing about studying at CU Scarborough is that there are no end-of year exams. You take your exams and coursework throughout the year, which really reduces stress and pressure.
Ben Bonner, Electro-Mechanical Engineering BEng (Hons)
Course code:
Study options:
Location:
---
Get in touch
For questions regarding study and admissions please contact us:
If you hope for a rewarding career, a Mental Health Nursing degree can train you to help the 1 in 4 of us now expected to need treatment.
Mental health nursing is a value-based and very rewarding profession working with children, young people and adults of all ages with a variety of mental health problems and from numerous cultures and backgrounds. These specialist nurses are usually based in hospitals or in the community, for example, in GP surgeries, prison health, community health care or residential centres and patients' own homes.
This course is designed to help equip you with the hands-on clinical and care skills to prepare you to practise autonomously and compassionately, providing person-centred and compassionate care and support for service users to be physically safe and emotionally secure.
Ranked 4th for Nursing and Midwifery in The Guardian University Guide 2020, Coventry offers a Clinical Skills Centre with up-to-date equipment and simulators. This course benefits from the highest levels of student satisfaction – 96% overall in the National Student Survey (NSS 2018).
Why CU Scarborough
We offer a style of education which is flexible and designed to fit around your life, allowing you to benefit from a modern, forward-thinking higher education institution, reinforced by the quality and reputation of Coventry University. We aim to provide career-focused courses, wherever possible, coupled with placement opportunities to help prepare you for the world of work. We are dedicated to making higher education accessible and enjoyable to everyone, so we keep our fees low and most of our courses cover one module at a time, allowing you to become a specialist in each topic before moving onto the next.
Employability
Dedicated Careers & Employability department who will assist you in finding employment
Top Quality Courses
Taught by industry professionals, awarded by Coventry University
No End of Year Exams
Our modern teaching techniques mean no last-minute cramming and less stress
Professional Recognition
Specific courses contain additional industry recognised qualifications from awarding bodies
Accreditation and Professional Recognition
This course is accredited and recognised by the following bodies: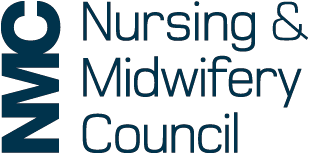 Nursing and Midwifery Council
The course is fully accredited by the UK Nursing and Midwifery Council (NMC) and, providing you also meet the NMC requirements, on successful completion you will be eligible to apply for registration with the Nursing and Midwifery Council. The Nursing and Midwifery Council is the regulator for nursing and midwifery professions in the UK. The NMC maintains a register of all nurses, midwives and specialist community public health nurses eligible to practise within the UK. Students are awarded a membership of the NMC, which puts them in the same arena as industry professionals.
What our students say...
Undertaking a degree at CU Scarborough means I always get great support and advice from the course leader when I need it.
In modern health and social care settings nursing students are increasingly required to work towards becoming autonomous practitioners, taking a leadership role in decisions regarding patient care within multi-professional settings. They routinely have the most frequent and intense contact with patients and must be competent in recognising changes in patient condition so that appropriate action can be taken.
This curriculum has been developed as a spiral curriculum with assessment at its the core. A spiral curriculum is when the same topics are studied throughout the duration of study but each time they are encountered they increase in complexity and reinforce previous learning. Placing equal value on practice and theory, undertaking 800 hours of both per year, you should study a wide range of subjects, including anatomy and physiology, pharmacology, psychology, sociology and research methods. You'll become immersed in learning about the needs of populations, individuals, related health and nursing services with an emphasis on using research to enhance and improve services.
The course focuses on integrated care for people with mental health needs in a variety of settings. You should develop skills in communication, health assessment, professional practice, evidence based practice, knowledge of public health and policy, and legal and ethical issues.
The collaborative curriculum, which you'll study alongside students from our other health-related courses, has been developed in response to the need to produce professionals who are effective communicators, caring and compassionate, with good relationship building skills. It recognises the importance of inter-professional working within the health and social care workforce and comprises five core modules in the areas of: the foundations of communication and professionalism; the social determinants of health and wellbeing; evidence informed practice and decision making; working together to lead service improvement; and enhancing practice through evaluation and research.
4th
Coventry University has been rated the 4th best UK university for nursing and midwifery
Guardian University Guide 2020
Modules
Overview
The first year prepares you for further study and facilitates the understanding of the core principles which underpin mental health nursing. From the offset, you are introduced to the impact of social determinants, cultures and environmental factors on the nursing industry. This introductory year aims to provide a comprehensive understanding of the key issues and problems in the contemporary development of learning disabilities nursing. You'll explore biological and pharmacology principles, the industry context and nursing basics providing a solid foundation for progression into years two and three.
Modules
The Scientific Foundations of Nursing Practice

Fundamental Skills for Person and Family-centred Care

Study Skills for Evidence Based Practice

Foundations of Evidence Informed Practice

Health and Wellbeing in the Community
Practice Modules
Within each year you will also undertake two practice modules, where you will be allocated to a clinical area to work under the supervision and support of a mentor. Undertaking these clinical placements will enable you to meet the practice component of the course and relate theory to practice.
Overview
As the course progresses, students build on the knowledge gained in year one to cement a solid foundation of core principles. At this level, you're working on more complex issues and advancing your capability of autonomous working. Enhancing your fundamental understanding of nursing theory, you'll put your knowledge into practice in a number of interactive modules. You will explore different pathways of care, therapeutic approaches, and evaluate decision making established on evidence collation.
Modules
Ethical and Legal Decision Making in the Context of Nursing

Assessing Needs and Planning Care Across the Lifespan

Therapeutic Interventions in Mental Health Care

Developing Evidence Informed Decision Making in Nursing

Facilitation of Teaching and Learning in Practice
Practice Modules
Within each year you will also undertake two practice modules, where you will be allocated to a clinical area to work under the supervision and support of a mentor. Undertaking these clinical placements will enable you to meet the practice component of the course and relate theory to practice.
Overview
Your degree culminates with a literature review related to one aspect of nursing practice, equivalent to the standard dissertation, for which you will be required to write a 5,000-word report. Past students have covered topics as diverse as the link between childhood trauma and adult mental health, suicide prevention in adolescent care, cannabis and psychosis, dementia and music therapy.
Modules
Coordinating, Leading and Managing Complex Mental Health Care

Leadership Management for Healthcare Professionals

Specialist Care in Mental Health Nursing

Conducting an Evidence Based Project

Transition to the Accountable Practitioner
Practice Modules
Within each year you will also undertake two practice modules, where you will be allocated to a clinical area to work under the supervision and support of a mentor. Undertaking these clinical placements will enable you to meet the practice component of the course and relate theory to practice.
We regularly review our course content, to make it relevant and current for the benefit of our students. For these reasons, course modules may be updated.
15th
Coventry University is ranked 15th in the UK in the Guardian University Guide 2020. CU Scarborough is part of the Coventry University Group.
One in four people are expected to need help for mental health issues at some point in their life and helping people back to good mental health is every bit as valuable and satisfying as caring for those with a physical illness. For some people, mental illness can be triggered by a life event, such as the breakdown of a relationship, bereavement or the birth of a baby or personal circumstances, including work, an eating disorder or alcohol and drug abuse, for example.
This course builds on knowledge of mental health, various disorders and innovative nursing care approaches. It is designed to equip you with the knowledge and competence to understand the experiences of people with mental health problems and to assist and facilitate their journey to recovery. You might help one person to take their medication correctly, while advising or providing another with relevant therapies or social activities.
It aims to prepare you for the dynamic and fast changing health and social care system, developing you into an adaptable, flexible, reflective, competent and compassionate practitioner. From the outset, you'll gain hands-on experience with real service users under supervision from qualified mentors, spending 50% of your time on clinical practice placements in a range of healthcare environments within the NHS in hospitals and community placements, at private hospitals and independent care providers.
While the course has a clear focus on mental health nursing, a key benefit of our curriculum is the notion of collaboration across all areas of health and social care. Your studies will be complemented with significant insights into a range of potential challenges to health and wellbeing throughout the lifespan, such as learning disabilities, complex care and life limiting conditions.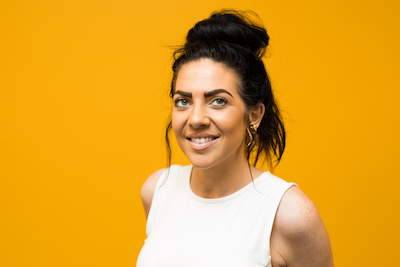 Nicol - Becoming a Nurse
Working as a Healthcare Assistant at Scarborough Hospital, Nicol has always had a passion for the health industry. She started the Nursing degree at CU Scarborough in September 2018 and is looking forward to completing her studies and specialising in a specific area in the future.
Read more about Nicol's student story
Upon completion of this course, you will receive a qualification awarded by Coventry University.
Fully accredited by the Nursing and Midwifery Council (NMC) providing eligibility for registration to practice on successful completion.
The course can be studied full-time over three years starting in September.
This course uses a wide variety of stimulating approaches to teaching and learning to suit individual learning styles. All modules are mandatory to enable you to exit the programme with the knowledge, values and skills to be able to work within integrated care settings and enhance the delivery of care for service users, their families and carers.
The course is underpinned by an approach to professional care which is characterised by empathy, respect, dignity and kindness towards patients and their families. We will encourage you to develop an in-depth understanding of the organisation and culture of modern health care systems. We aim for our students to finish their studies with the confidence to be able to take a stronger role in the leadership and management of resources in delivering treatment and healthcare options to patients.
Throughout your studies, in groups and individually, you will undertake profession-specific health and social care related projects and case studies. These may, for example, include an appraisal of the role of the nurse in ethical and legal decision making, considering service improvement bids or complex care planning and delivery via the multi-disciplinary team. You will also participate in a group poster presentation demonstrating your understanding of research underpinning patient care.
You'll make use of our extensive simulation facilities – from basic life support mannequins to high tech simulation dummies, which emulate patient responses and test resuscitation skills. You will also use equipment found in the real world of practice, such as medical devices to assist with all elements of care, particularly medication administrations.
Gaining experience using simulation across a range of care settings is aimed at building your confidence and knowledge about how to act in these situations. You can practise and develop your clinical and interpersonal skills in a safe but realistic environment. We also use actors to enhance these experiences in scenarios which include breaking bad news, demonstrating emotional resilience, conflict, aggression, teaching and child protection conferences.
Course assessment includes examinations, written coursework, case study, reflective critique, poster presentations, portfolio, practice assessment grid, project development and skills inventories.
An estimated percentage breakdown of your final grade assessment is as follows:
54% Coursework
29% Practical Placement
17% Formal Examinations
On successful completion, you should have knowledge of:
The implications of current legislation, professional regulation, standards of performance and the NMC Code.
The nurses' role in the enhancement of public health and biological, psychological and social wellbeing of service users.
The biological, physiological, pharmacological, psychological and sociological knowledge which underpins all nursing practice across the lifespan.

On successful completion, you should be able to:
Demonstrate effective individual and team leadership skills and apply quality monitoring initiatives.
Discuss service user and carer needs in respect of equity, fairness, antidiscrimination, rights, values, customs, culture, beliefs, sensitivity, diversity, lifestyle and environment.
Utilise and disseminate current research findings and other forms of evidence that underpin nursing practice.
Transfer knowledge and skills to a variety of settings and adapt practice to meet varying, unpredictable and complex circumstances.
Seek clinical supervision to develop safe and effective nursing practice.
Critically evaluate relevant research, possible interventions and the most up-to-date technology to support quality care delivery.
Critically analyse situations and incidents through reflective practice activities.
Conduct a comprehensive and systematic health assessment of service users' needs across the lifespan using a range of appropriate assessment tools.
Plan, implement and monitor nursing care, involving service users and carers.
Evaluate and revise expected outcomes, nursing interventions and priorities in accordance with changes in the individual's condition, needs or circumstances across the lifespan.
Demonstrate a range of essential nursing skills and seek supervision to develop safe, compassionate, skilful and autonomous nursing practice.
Consult with service users and carers to identify and respond to their need and desire for health promotion advice, education, support and the development of services.
Co-ordinate the delivery of nursing and healthcare within one's sphere of professional accountability, including people with complex and co-existing needs.
Provide safe and effective immediate care to all people
As 50% of the course is practice based, this requires 40 hours per week in placements. In a typical teaching week, you will have up to 21 'contact' hours of teaching. This generally breaks down as:
Personal tutorial/small group teaching: 2 hours each week of seminar preparation or group work per week.
Medium group teaching: 10 hours of workshops or activity led seminars per week.
Large group teaching: 9 hours led lectures per week.
Contact time with staff is high and group sizes are kept small. We don't teach in huge lecture theatres filled with hundreds of students.
What our students say...
Undertaking a degree at CU Scarborough means I always get great support and advice from the course leader when I need it.
Clearing places available on this course
See if you have enough points (UCAS tariff 2019)
Don't know your points total? Work it out
Additional requirements may apply
What our students say...
Undertaking a degree at CU Scarborough means I always get great support and advice from the course leader when I need it.
Tuition Fees
We pride ourselves on offering competitive tuition fees which we review on an annual basis. Course fees are calculated on the basis of what it costs to teach each course and we aim for total financial transparency.
What our students say...
Undertaking a degree at CU Scarborough means I always get great support and advice from the course leader when I need it.
Career prospects
During your three years on the programme you will undertake six placements in a range of service settings, working with and alongside qualified mental health nurses, and therefore potential local and regional employers.
If you graduate successfully from this course, you can apply for registration with the Nursing and Midwifery Council (NMC), which enables you to practise immediately if successful.
As well as helping you to find suitable work placements and give you advice on how to get the most out of them, the Faculty of Health and Life Sciences' Employability and Placements Unit can support you when you are ready to begin your professional career for the time you are registered as a Coventry University student.
Coventry University is committed to preparing you for your future career and giving you a competitive edge in the graduate job market. The University's Careers and Employability team provide a wide range of support services to help you plan and prepare for your career.
Where our graduates work
Some of our graduates find employment as qualified nurses in the NHS with a growing emphasis on community settings, in acute hospitals, military nursing or within the private and independent healthcare sector, in private hospitals, nursing or care homes. As your career progresses, a number of options are open to you as a lecturer or specialist practitioner, advanced nurse practitioner, consultant nurse or manager. You could specialise as a primary mental health worker and work with children, adolescents or women, for example.
Recent graduates have gone on to work in such settings as child and adolescent mental health services, regional forensic units, early intervention psychosis, older adult care, acute in-patient care and traumatic brain injury units.
Mike Proctor, Deputy Director, York Teaching Hospital NHS Foundation Trust
As a Trust we are absolutely committed to increasing and strengthening our nursing numbers and recruiting the correct number of staff and calibre of staff is essential to help deliver the best possible care to all patients. Students of today become our future workforce, so delivering high quality education, placements, preceptorships and ongoing development is vital.

Historically we have always had difficulties attracting registered nurses to the East Coast, so this development will offer new opportunities for school leavers and mature students to study to be a nurse right on their doorstep.

The Trust is delighted with this new collaboration - which will help us sustain the nursing and care workforce for the future on the East Coast.
Disclaimer
The University will charge the tuition fees that are stated on the course webpage and in the prospectus for the first year of study. The University will review tuition fees each year. For UK and EU students, if Parliament permit an increase in tuition fees, the University may increase fees for each subsequent year of study in line with any such changes. Note that any increase for UK and EU Students is expected to be in line with inflation. For international students, the University may increase fees for each subsequent year of study but such increases will be no more than 5% above inflation.