Global Logistics MSc
Study level:

Postgraduate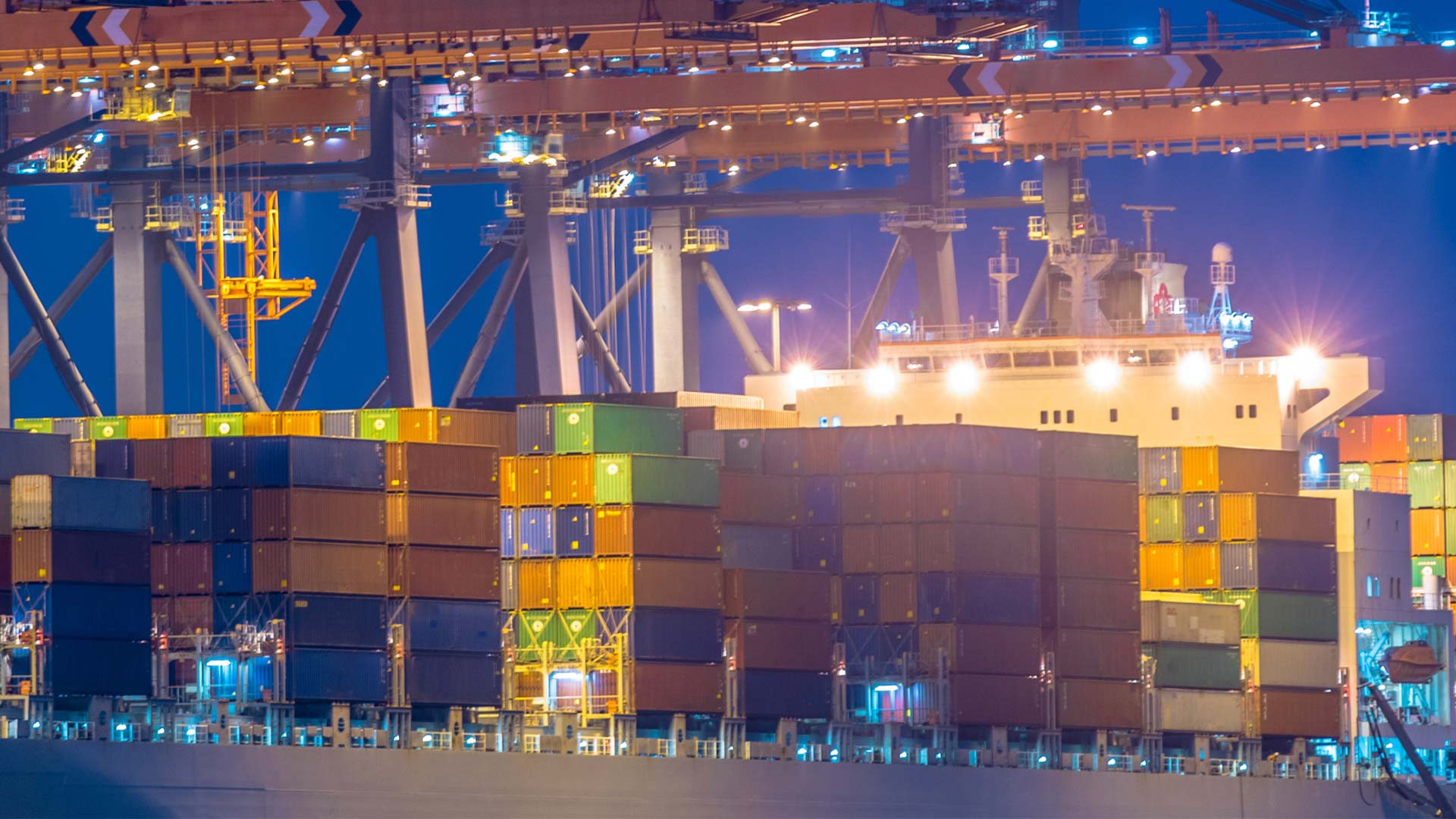 A flexible online full-time or part-time postgraduate course with staged awards and progression towards an MSc, including Postgraduate Diploma and Certificate in Global Logistics.
Location
100% online study
Study mode
Full-time
Part-time
Duration
1 year full-time
2 years part-time
Start date
September 2023
---
Course overview
Focusing on the unique aspects of logistics, this course provides a strong starting point from which you can explore the core principles of logistics management. It aims to develop your knowledge of how to plan and execute alternative logistics strategies, manage operational logistics systems and utilise the latest cyber-physical technologies.
Accredited by the Chartered Institute of Logistics and Transport1, successful completion of the course enables you to apply for Chartered Membership and gain professional recognition and other benefits including online career advice, job boards and mentoring.
Using in-depth case studies, the course aims to demonstrate the importance of logistics within a range of industries and invites students to explore management options across multiple sectors, including manufacturing, shipping, retail, transportation and distribution.
Students will have the opportunity to broaden their capabilities in several key areas such as logistics analysis and develop supply chains through the application of ethical concepts such as sustainability.
The course aims to furnish students with ambitions for higher study with an insight into some of the research areas that are currently of interest in the field of logistics.

Global ready
An international outlook, with global opportunities

Teaching excellence
Taught by lecturers who are experts in their field

Employability
Career ready graduates, with the skills to succeed
Why you should study this course
As this is a fully online course, there are no visa or UK based accommodation costs.
The course is delivered in real-time with live teaching sessions with UK academic staff.
You will benefit from a 'social' virtual learning environment via the smartphone friendly Aula platform and linked to other online tools.
The flexibility and fully online design of this course makes it suitable for graduates and professionals, whether they are currently employed or studying in preparation for employment or advancement to senior management.
The part-time option is ideal for career-minded working professionals looking to upskill and progress within their organisation.
Award stages allow organisations opportunities to upskill their workforce.
Accreditation and professional recognition
This course is accredited1 and recognised by the following bodies:

Chartered Institute of Logistics and Transport
This course is fully accredited by the Chartered Institute of Logistics and Transport (CILT) for 2023-24 entry, as suitable for exemption from the academic requirements for Chartered Membership (CMILT) of the CILT (UK). For more information, visit the CILT website.
Accredited by Chartered Institute of Logistics and Transport which enables you to apply for Chartered Membership and gain professional recognition and other benefits including online career advice, job boards and mentoring.
---

---
---
What you'll study
This course is designed to appeal to natural problem solvers and to anybody looking to gain an insight into the key aspects of ethical global logistics management.
The course aims to provide an in-depth and analytical understanding of logistics and distribution networks across a variety of industries both local and global and give you a firm foundation on which to build a long and successful career in retail, manufacturing or any other logistics-related sector.
Modules
Supply Chain Management – 15 credits

This module aims to equip you with an understanding of the importance of Supply Chain Management from both a customer and supplier perspective and aims to prepare you for starting a managerial role within an industrial or commercial supply organisation. This module takes a high level, critical and evaluative view of supply chain management, emphasising managerial and strategic use of theories, concepts and analytical tools of supply chain management.

Global Distribution Networks – 15 credits

This module focuses on the management of logistics assets required to operate a global logistics system. The characteristics and issues of several different logistics operating systems will be examined including how to optimise various modes of transport such as trains aircraft, ships, and road vehicles. An evaluation of logistics, inventory and network concepts will be applied to manufacturing and retail businesses from a supply chain context.

Sustainability and Green Logistics – 15 credits

The aim of this module is to introduce you to the concept of sustainability and the application of its key principles in the design of supply chains and logistics operations. You will explore the fundamentals of sustainable development and should gain a perspective of the social, organisational and policy issues affecting the consideration of sustainable principles across supply chain designs. A special focus will be given to the adoption of circular economy principles and the efficient management of wastes in view of low-carbon transportation.

Logistics Economics – 15 credits

This module takes a practical approach to the economics of logistics and supply chain businesses from a management perspective. Its aim is to provide you with economic frameworks and concepts and use them within mathematical, statistical and software tools to calculate the cost and price of logistics services, forecast activities and allocate resources, while taking economic factors into consideration. Many of these quantitative tools can be used for management decision making, forecasting and as predictive models.

Simulation for Global Logistics – 15 credits

This module focuses on modelling business processes and their relationships within typical logistics operations. It introduces simulation tools and techniques, which can be used to understand then solve logistics problems at their operational level. Simulation approaches and software tools will be used to analyse logistics problems first then suggest solutions before actual implementation.

Logistics Project Management – 15 credits

This module prepares you for managing organisational change through projects. It focuses on projects involving both major changes and the impact of working on smaller projects in organisations with a project work culture. Projects related to the logistics of implementing new products, warehouse redesigns, transport reconfiguration and new information technology systems, which will affect the lives of people both within and outside the organisation will be examined.

Logistics Technologies – 15 credits

The aim of this module is to appraise the critical role of cyber-technologies in the effective management of modern logistics operations and their use in future global logistics networks. You will be required to learn and use digital tools to evaluate design and operation application. Finally, you will examine emergent trends in digital technologies that enable localised intelligence and highly reactive, flexible, individualised and resource friendly operations across the entire supply chain.

Research Methods and Project Introduction – 15 credits

This module aims to introduce the key concepts involved in research to enable you to carry out taught master's projects. The module will develop the understanding of key research techniques and methodologies and will give you the opportunity to consider examples of relevant research methods. You will be engaged in practical exercises to develop your knowledge and choice of research skills and methods.

Master's Dissertation – 50 credits

The project will provide you with the demonstrable competences in applying the concepts and skills acquired during the taught part of the course. The project may be a solution to a practical Industry problem/requirement or focus on a research topic. The module will ensure an appropriate depth of investigation and research regarding core activities that leading to analysis, final summations and competent recommendations. The project will culminate in a comprehensive, thorough and professional report. It is intended that the module provides you with the opportunity to 'specialise' in an area of interest that is relevant to prospects and career development.

Leading Strategic Change through Creativity and Innovation – 10 credits

This module aims to provide you with a framework of knowledge and understanding of how to manage change using creativity and innovation. You will critically assess strategies for change and change management and explore the leadership skills required to lead such successfully. Ultimately, you will be given the opportunity to develop an innovative framework to deliver a change management strategy in a changing organisational context.
We regularly review our course content, to make it relevant and current for the benefit of our students. For these reasons, course modules may be updated.
---
How you'll learn
This course has been designed to operate over one year of full-time study with the taught modules delivered over two semesters. It may be studied on a part-time basis over two years where you will be taught alongside full-time students. You can start in September or January.
The teaching and learning include online lectures seminars and workshops. Case studies incorporating real data from employers are used to demonstrate the significance of logistics to different industries and to explore different logistics management options, for example, in shipping, retailing, transportation, warehousing and distribution.
This course can be offered on a part-time basis. Whilst we would like to give you all the information about our part-time offering here, it is tailored for each course each year depending on the number of part-time applicants. Therefore, the part-time teaching arrangements vary. Request further information about part-time study.
---
Teaching contact hours
Actual teaching contact hours will vary depending on the requirements of a particular semester. In a typical week, you will have up to 17 'contact' hours of teaching via-online sessions and tutorials. In addition, you will be expected to undertake significant self-directed study each week of around 25-30 hours, depending on the demands of individual modules.
For each module, we will provide a mix of:
Engaging video lectures.
A variety of interactive content and activities.
You can benefit from the innovative and interactive content and activities provided on our online platform, which is currently Aula.
The online contact between lecturers and colleagues aims to help you stay motivated and committed to learning.
In response to the COVID-19 pandemic, we are prepared for courses due to start in or after the 2023/2024 academic year to be delivered in a variety of forms. The form of delivery will be determined in accordance with Government and Public Health guidance. Whether on-campus or online, our key priority is staff and student safety.
The contact hours may be made up of a combination of face-to-face teaching, individual and group tutorials, and online classes and tutorials.
As an innovative and enterprising institution, the university may seek to utilise emerging technologies within the student experience. For all courses (whether on-campus, blended, or distance learning), the university may deliver certain contact hours and assessments via online technologies and methods.
---
Assessment
The learning outcomes of modules, assignments and projects will be clearly stated. Your work will be marked according to how well you achieve these learning outcomes, as well as providing an overall percentage grade. You need to achieve above 40% to pass; anything above 70% is classified as 'outstanding'.
The assessment types are varied throughout the course with both individual and group work assessed using methods, such as online presentations, technical reports, online in-class test, posters and simulation models.
Each module will have at least one written assignment. Assessment methods include:
Coursework
Essays
Formal examinations
Online group work
Presentations and posters
Project work
The Coventry University Group assessment strategy ensures that our courses are fairly assessed and allows us to monitor student progression towards achieving the intended learning outcomes.
---
International experience opportunities
By its nature, the course content adopts a global perspective and throughout, we will consider the impact of logistics across borders and for companies operating in multiple country destinations. Historically, we have attracted several international students from places including Africa, China, the Middle East and India, who have shared their own professional experiences.
---
Entry requirements
Typical offer for 2023/24 entry.
To enter this course, you should have one of the following:
A minimum of a second-class honour's degree in a relevant business-based subject. This is not a Conversion Course.
A relevant professional qualification of an equivalent level.
A lower qualification plus appropriate and relevant experience at a professional level.
Satisfactory independent evidence of working for 5 years in a position commensurate with that of an honour's degree graduate in a relevant field.
Applications from those not possessing the equivalent of an honour's degree will be considered on individual merit with decisions made based on careful evaluation of the capacity of the applicant to complete the course successfully.
Accreditation for prior learning (APL) is in accordance with university regulations. The Accreditation of Prior Experiential learning (APEL) will only be awarded for achievements equivalent to masters' level.
Module exemptions can be given for prerequisites that have been achieved through previous study or experience. However appropriate alternative modules may be substituted, subject to the approval of the Course Director, who must ensure that the aims and learning outcomes of the named award are achieved by any variations in programmes of study.
We recognise a breadth of qualifications, speak to one of our advisers today to find out how we can help you.
Select your region to find detailed information about entry requirements:

You can view our full list of country specific entry requirements on our Entry requirements page.
Alternatively, visit our International hub for further advice and guidance on finding in-country agents and representatives, joining our in-country events and how to apply.
English language requirements
IELTS: 6.5 overall, with at least 5.5 in each component area
If you don't meet the English language requirements, you can achieve the level you need by successfully completing a pre-sessional English programme before you start your course.
For more information on our approved English language tests visit our English language requirements page.
---
Fees and funding
2023/24 tuition fees.
| Student | Full-time | Part-time |
| --- | --- | --- |
| UK | £16,600 | Request fee information |
| International | £16,600 | Not available |
How do you know if you need to pay UK or international tuition fees?

We carry out an initial fee status assessment based on the information you provide in your application. Your fee status determines your tuition fees, and what financial support and scholarships may be available to you. The rules about who pays UK (home) or international (overseas) fees for higher education courses in England are set by the government's Department for Education. The regulations identify all the different categories of student who can insist on paying the home rate. The regulations can be difficult to understand, so the UK Council for International Student Affairs (UKCISA) has provided fee status guidance to help you identify whether you are eligible to pay the home or overseas rate.

If you meet all the criteria required by any one category, including any residence requirements, your institution must charge you the home rate. You only need to find one category that you fit into.
---
Facilities
This is an online learning course, allowing you the flexibility to integrate your studies with work and personal commitments. Our platform provider is currently Aula, an online learning platform accessible from your phone, desktop or tablet. The design is based on existing social media platforms, so it feels familiar and easy to use.
---
Careers and opportunities
This course aims to provide postgraduate students with a degree that helps them to build the logistical, technical, analytical, strategic and operational skills essential to gaining employment with a global manufacturer, retailer or logistics service provider at a mid-management level and upwards.
On successful completion you should be equipped with the required knowledge and skills necessary to secure a managerial or technical role in the shipping, freight haulage, passenger transport or retail distribution industries.
Upon successful completion, you will have knowledge of:
The development and importance of logistics and its operational orientation in an organisation.
The key concepts, frameworks and techniques of logistics management.
The key economic and financial concepts appropriate to a logistics business.
A range of advanced business, analytical and management techniques to achieve competitive advantage.
You will be able to:
Apply the concepts and principles in the management of logistics operations to various manufacturing, retail and service environments.
Analyse and evaluate a range of supply chain and logistics strategies and consider how they may be used to achieve competitive advantage.
Evaluate the opportunities for improving logistics business processes using business simulation tools.
Evaluate and select an appropriate transport mode strategy for an organisation, including both national and international distribution requirements.
Evaluate appropriate tools, techniques and systems associated with project management.
Analyse financial and operational information of both an external and internal nature for the purposes of business decision making.
To be able to select an appropriate sustainability tool to improve green logistics at a variety of organisations.
Apply advanced financial techniques to secure a company's long-term financial stability.
Apply advanced business and project management techniques across a wide range of business settings.
Plan and implement new business and operational systems using project management, sustainability and simulation tools.
Plan and implement activities that will improve business processes.
Career and remuneration prospects in this field are excellent, with high employer demand for logistics graduates outstripping the supply of suitably qualified applicants in most parts of the world. The global pandemic and rise in online shopping and working from home has placed even more pressure on logistics providers, integrated supply chains, manufacturers and retailers.
Where our graduates work
Building on their master's degree studies, previous graduates have found positions across a wide variety of industries, such as logistics, shipping, freight haulage, passenger transport, retail and manufacturing distribution, working with leading organisations worldwide such as TNT, Lufthansa Air Cargo, CEVA, Agility Logistics, Peugeot, Emirates Airline, Asda and others.
---
How to apply
UK students

To apply to study for a postgraduate course at Coventry University, you can apply online.

---

For further support or more information about your course get in touch with us today.

International students

Full-time international students applying to start in September should apply directly to the university. Read our application pages to find out your next steps to apply.

How to apply

For further support for international applicants applying for postgraduate degree view our International hub.

You can also download our International guide which contains lots of useful information about our courses, accommodation and tips for travel.

---

Get in touch with us today for further advice and guidance.
Disclaimers

Coventry University together with Coventry University London Campus, CU Coventry, CU London, CU Scarborough and Coventry University Online come together to form part of the Coventry University Group (the "University") with all degrees awarded by Coventry University.

1Accreditations

The majority of our courses have been formally recognised by professional bodies, which means the courses have been reviewed and tested to ensure they reach a set standard. In some instances, studying on an accredited course can give you additional benefits such as exemptions from professional exams (subject to availability, fees may apply). Accreditations, partnerships, exemptions and memberships shall be renewed in accordance with the relevant bodies' standard review process and subject to the university maintaining the same high standards of course delivery.

2UK and international opportunities

Please note that we are unable to guarantee any UK or International opportunities (whether required or optional) such as internships, work experience, field trips, conferences, placements or study abroad opportunities and that all such opportunities may be subject to additional costs (which could include, but is not limited to, equipment, materials, bench fees, studio or facilities hire, travel, accommodation and visas), competitive application, availability and/or meeting any applicable travel COVID and visa requirements. To ensure that you fully understand the visa requirements, please contact the International Office.

3Tuition fees

The University will charge the tuition fees that are stated in the above table for the first Academic Year of study. The University will review tuition fees each year. For Home Students, if Parliament permit an increase in tuition fees, the University may increase fees for each subsequent year of study in line with any such changes. Note that any increase is expected to be in line with inflation.

For International Students, we may increase fees each year but such increases will be no more than 5% above inflation. If you defer your course start date or have to extend your studies beyond the normal duration of the course (e.g. to repeat a year or resit examinations) the University reserves the right to charge you fees at a higher rate and/or in accordance with any legislative changes during the additional period of study.

4Facilities

Due to COVID-19, some facilities (including some teaching and learning spaces) and some non-academic offerings (particularly in relation to international experiences), may vary from those advertised and may have reduced availability or restrictions on their use.

Student Contract

By accepting your offer of a place and enrolling with us, a Student Contract will be formed between you and the university. The 2023/24 Contract is currently being updated so please revisit this page before submitting your application. The Contract details your rights and the obligations you will be bound by during your time as a student and contains the obligations that the university will owe to you. You should read the Contract before you accept an offer of a place and before you enrol at the university.
Coventry University (Coventry)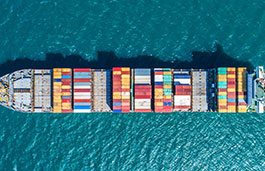 Supply Chain Management and Logistic MSc
Coventry University (Coventry)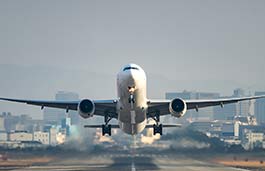 Air Transport Management MSc
---