If you already have your results, you can get in touch with us today to talk through your options. When you call us, make sure you have your UCAS ID, Clearing number and results to hand. You can also have a look through our Clearing course listing to find a course that interests you.
Our friendly admissions advisors are on hand to take your call.
Lines open 8am - 7pm.
Our admissions advisors are available to chat with you to discuss your options.
On A-level results day our hotline opening hours are as follows:
Thursday 18 August: 8am - 8pm
Friday 19 August: 8am - 6pm
Saturday 20 August: 10am - 4pm
Sunday 21 August: 10am - 4pm
Monday 22 August onwards: 8am - 6:30pm (weekdays only)
Need to work out your points?
If you know your results and need to calculate how many UCAS Points they translate to, you can use our handy UCAS points calculator. Once you know how many points you have, search for a course to get started.
Already holding offers?
If you already have offers from other universities, but you've changed your mind, you may still be able to use Clearing through the 'decline my place' option. Our Clearing advisers will be able to help you understand your options.
What to do next
Call us on 02476 888 888 or chat with us online to see if we can offer you a place or offer advice.
If you receive a verbal offer to study at Coventry, you will receive an email with what steps you'll need to take next, which will include any deadlines. To find out more read our Clearing offer page.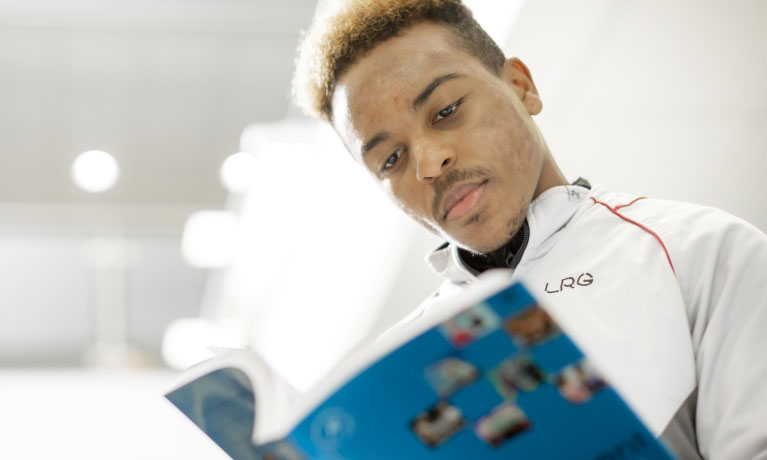 Start with a Foundation
Not achieved the grades you hoped for? Don't compromise on your career aspirations or subject passions. Studying a Foundation year can give you the confidence and ability to study a degree in the future.
See how you can follow your dreams