Trustees
What is the role of the Trustees?
The trustees are responsible for the three core governance functions: setting the direction of the Trust, holding the CEO and executive team to account and ensuring financial probity. As charity trustees, they must also ensure that they are complying with charity law requirements.
Graham Parker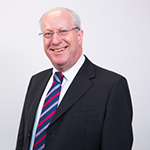 Chair of BFMAT Board
After a career in manufacturing and international sales, Graham went on to use and develop his business and management skills in the public and charity sectors.
He has held a number of senior management positions, predominantly within Social Care and Community Service provision. He currently manages a portfolio of Board positions within a number of different sectors, and utilises his considerable experience delivering mentoring to Boards, and by providing interim senior executive cover and support to different Organisations. Chair of Relate West Midlands, Chair of SEAP, Chair of Business Enterprise Development (a community interest company advising business and social enterprise start-ups).
Simon wright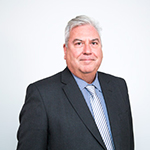 Vice Chair of BFMAT Board
Simon is an experienced HR and OD professional working at Board and senior management team levels, developing organisations and strategy for future success. Currently providing HR and OD consultancy support, developing and delivering bespoke successful leadership and development programmes for Senior Leaders and managers incorporating MBTI and individual coaching support, and extensive success in Executive and management Coaching. Experienced in developing organisational and culture change; experience of working in and supporting Housing, Commercial, Charity and Private Sectors, and the NHS.
Former Chair of the King Edward VI College Governing body and Chair of Search Committee. Simon is proud to have led the Governing Body, positively engaging across the sector and within the College and to have supported colleagues to achieve a positive and exciting outcome from the Area Based Review process.
This work was recently recognised at National level when Simon was received the national award for governance from the sixth form college Association in June 2019.
LORRAINE GEARING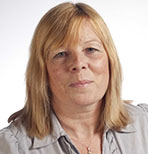 Director of Educational Strategies, Office of Teaching and Learning
Lorraine has been Director of Educational Strategies since 2015. Within this role, she has specific responsibility for the development and roll-out of the education and assessment strategies across the CU Group. She is engaged in a number of cross-university networks and steering groups.
She is the Chair of the Gender Leadership and Development group (GLAD) and the Institutional Champion for the Aurora programme. Externally, she is a member of the LEP Business and Skills Group and sits on the NCOP steering group.
Lorraine also led on the development of BFMAT from 2016 - 2018.
Prior to her current role, she was Head of Academic Experience for CU Coventry and was part of the setup leadership team when the College (now CU) was first launched.
Kate Quantrell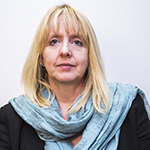 Group Registrar and Secretary
Kate Quantrell has worked at Coventry University since 2003, and is director of the Registry, with responsibility for corporate governance, all aspects of student administration from admissions to graduation, quality assurance and enhancement, student disciplinaries, complaints and appeals, policy, regulations and compliance, etc. Kate has worked at a senior level in public administration for thirty years, commencing her career in the House of Commons of the UK Parliament, before moving into the Higher Education sector, initially at the Medical School and then within the central administration at King's College London.
Kate is currently a Trustee of Coventry University Charitable Trust, and Coventry University Welfare Fund, and is a member of many of the University's senior Committees. She also Chairs approval and review Panels for transnational partnerships.
Guy Daly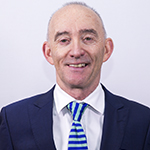 Pro-Vice-Chancellor, Faculty of Health and Life Sciences
Professor Guy Daly is Dean of the Faculty of Health and Life Sciences at Coventry University. He comes from a health and social care background and is a social policy academic. His own research concerns social care, local government, housing policy and the governance of public services generally. He is an active member of the Social Policy Association and the Social Services Research Group. He is currently Joint Editor of the Journal Research Policy and Planning.
Guy has also been active in the area of local governance, having been an elected Councillor in Birmingham (1990-1998), a member of various schools' and further education colleges' governing bodies and a Board Member of Birmingham Heartlands Urban Development Corporation.
Guy is currently a Board Member of Trident Social Investment Group, Trustee of Grapevine and a Trustee of the Human City Institute. In addition, he represents Coventry University on: Coventry Health and Wellbeing Board; Arden, the West Midlands Mental Health Institute LET-C, Herefordshire and Worcestershire Local Education and Training Council (LET-C), and the HE West Midlands Social Care, Independent and Voluntary Sector Advisory Group. He is also a member of the West Midlands Clinical Senate and is Chair of the West Midlands Supported Housing Network.
John Dishman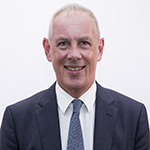 Pro-Vice-Chancellor and CEO, CUC
John joined the university in 2011 and is responsible for the College offer of "life-shaped learning" developed by the University. This includes CU Coventry, CU Scarborough and CU London. John has extensive expertise in further and higher education, educational leadership, curriculum design and business administration. John held senior posts at Leeds Metropolitan University (now Leeds Beckett University), was Principal of Harrogate College in North Yorkshire and held a number of other posts in the further education sector. John is currently a Trustee of OCN London, a former council member for the Association of College Managers, and has been a Governor and Chair of Governors in two schools.
Nigel Alcock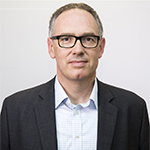 Deputy Vice-Chancellor, Group Development and Resources
Nigel is a member of the Chartered Institute of Management Accountants and spent a number of years in management consultancy.
Nigel's previous roles include: Finance Director for British Gas Business and Chief Finance Officer of Energetics Networked Energy.
Within the University Group, Nigel is responsible for resources and the strategic elements of finance.
Uly lyons
For further information about any of the BFMAT trustees, feel free to contact us.