Members
What is the role of the Members?
The Members of the Academy Trust are the equivalent of the shareholders in a commercial company (but they do not received dividends). In simple terms the Members "own" the Academy Trust. Members "limited and distinct role" which is one of oversight, assessing if the board of trustees is performing well and ensuring that the charitable object is being fulfilled.
Better Futures Multi-Academy Trust (BFMAT) consists of 5 Members:
David Frost CBE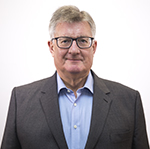 Chair, Stoke and Staffs LEP
David Frost if a former Head of British Chambers of Commerce and brings his focus on enterprise, employability and education to the board of Coventry University.
David was Chief Executive of the Coventry and Chamber of Commerce, prior to becoming Director-General of the British Chambers Commerce (BCC). He is now a Non-Executive Director at Coventry University College (CUC). He is also Chairman of National Numeracy and Deputy Chairman of the UFI Charitable Trust.
Professor John Latham CBE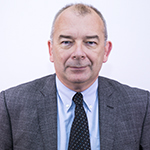 Vice-Chancellor, Coventry University
John leads delivery of the University's strategic objectives, as agreed by the Board of Governors. John is a double graduate of the University and has a background in information technology and telecommunications. He has held high-profile roles at regional, national and European levels promoting innovation, technology and economic development. He previously worked for private sector organisations including JHP Group, Jaguar Cars and BT. He chairs the University Alliance mission group and is a board member of Innovate UK and the Coventry and Warwickshire Local Enterprise Partnership. John is a committee member of HEFCE, and an advisory board member of the National Growth Board, the Design Council and Universities UK. He is Extraordinary Professor in the area of enterprise and entrepreneurship at Stellenbosch University, South Africa.
Philip Hamilton OBE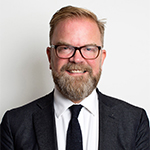 CEO, Community Academies Trust
Philip Hamilton is the CEO and founding Trustee of Community Academies Trust, having also led The Polesworth school as both Head Teacher and Executive Head Teacher. The school achieved its second consecutive 'outstanding' grade in May 2015 under Philip's leadership which he led since 2008. Philip has been a value-driven and passionate leader in education for many years having held senior posts in large rural and city comprehensive secondary schools with 6th forms. He is a National Leader of Education and established a National Teaching School. He is also an OFSTED inspector.
Philip led the conversion of The Polesworth School to an academy in 2011 as part of the first phase of outstanding converter academies following the 2010 Academies Act, and then in 2012 in partnership with Edward May, founded the Community Academies Trust. Community Academies Trust now consists of 5 secondary schools and 9 primary schools.
John Dishman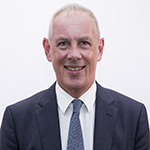 Pro-Vice-Chancellor and CEO, CUC
John joined the university in 2011 and is responsible for the College offer of "life-shaped learning" developed by the University. This includes CU Coventry, CU Scarborough and CU London. John has extensive expertise in further and higher education, educational leadership, curriculum design and business administration. John held senior posts at Leeds Metropolitan University (now Leeds Beckett University), was Principal of Harrogate College in North Yorkshire and held a number of other posts in the further education sector. John is currently a Trustee of OCN London, a former council member for the Association of College Managers, and has been a Governor and Chair of Governors in two schools.
Kate Quantrell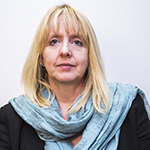 Group Registrar and Secretary
Kate Quantrell has worked at Coventry University since 2003, and is director of the Registry, with responsibility for corporate governance, all aspects of student administration from admissions to graduation, quality assurance and enhancement, student disciplinaries, complaints and appeals, policy, regulations and compliance, etc. Kate has worked at a senior level in public administration for thirty years, commencing her career in the House of Commons of the UK Parliament, before moving into the Higher Education sector, initially at the Medical School and then within the central administration at King's College London.
Kate is currently a Trustee of Coventry University Charitable Trust, and Coventry University Welfare Fund, and is a member of many of the University's senior Committees. She also Chairs approval and review Panels for transnational partnerships.
For further information about any of the BFMAT members, feel free to contact us.